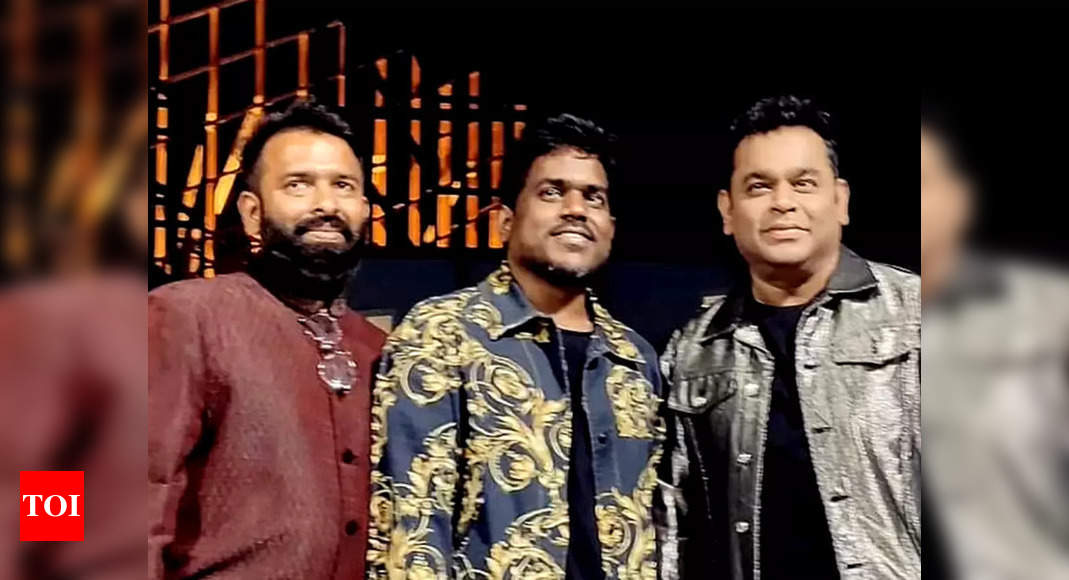 Yuvan: AR Rahman is the reason why Tamil composers from Ilaiyaraaja to Anirudh performed at Expo 2020 Dubai | Tamil Cinema News
The famous Expo 2020 in Dubai saw performances from almost all major Tamil film composers. And now, Yuvan Shankar Raja, who was among the Kollywood music directors who performed on the big stage, has revealed that it was Isai Puyal AR Rahman who made it happen.
In a now-viral video clip of an interview, the Valimai composer is asked by the presenter about his performance at Expo Dubai and how great it was to see one big name after another perform there. produce. Yuvan revealed that Rahman said he would only perform if the organizers also let his fellow musicians from Chennai perform at the event.
In the video, Yuvan says, "The main reason (all composers performing in Dubai) is AR Rahman. When asked (by the organizers) if he could perform, he said he would agree they agreed to let the musicians from his hometown perform there as well. You bring people like Coldplay and Shakira, but there are also (equally popular) musicians in my hometown. He had mentioned the name of Appa (Isaignani Ilaiyaraaja), my name and the name of Anirudh. The starting point he created (in this way) was the reason we all went to play at the expo.

When the anchor called the gesture sweet, Yuvan remarked, "Seriously. It's not a (quality) that everyone would have. I also had the chance to meet him and talk to him after the concert."

Rahman had performed at the Expo in December 2021 and later in March 2022, when Yuvan and Santhosh Narayanan joined him on stage to launch his recent Tamil anthem Moopilla Tamizhe Thaaye. Meanwhile, Ilaiyaraaja and Yuvan had also performed in March and Anirudh in February.