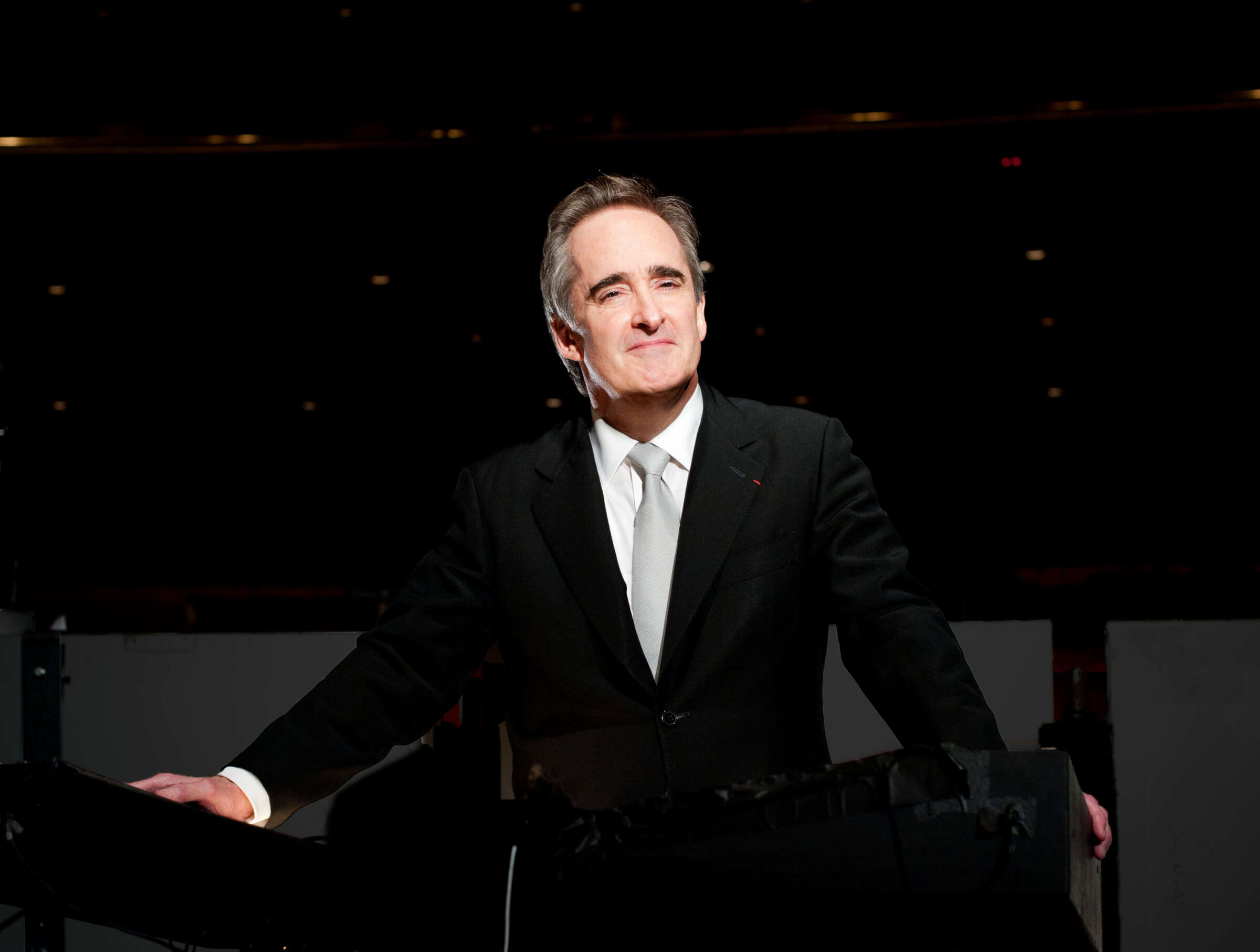 VC INTERVIEW | Conductor James Conlon on promoting the works of silent composers
The Colburn School Ziering-Conlon Initiative for Reclaimed Voices encourages greater awareness of composers whose lives were disrupted or interrupted by the Nazi regime in Europe. Established in Colburn in 2013, the project aims to bring this important repertoire to life through performances, classes, competitions, symposia, recordings, and more.
His recent online series delves into the life and music of Erwin Schulhof (1894-1942). Schulhoff's life and career are emblematic of composers whose legacy was destroyed during and after 1933-1945 as a result of Nazi repression. He, like all Jewish composers and many non-Jewish composers, was branded by the regime as a "degenerate".
The online series airs on The Violin Channel's Facebook page.
Why do you think it is so important to share these composers and their works with a wider audience?
There are three very important reasons for doing everything possible to resurrect the music and names of these composers. The first reason is a moral reason. If we're given the opportunity to right an injustice, we have a moral obligation to do so — it's for all walks of life. An injustice has been done to these composers. Many of them lost their lives. Many of them were forced to immigrate. We can't bring them back to life, but we can do the one thing that would matter more than anything else, and that is play their music.
A second reason is a historical reason. It is the job of historians, whenever there is new information available, to come back to a given subject and correct what might have been wrong or omitted or simply revisit its context. I believe we have to do it with 20ecentury music.
The third reason is the most important, and it's an artistic reason. None of this would matter if the music wasn't good. I don't propose to play this music just because it was written by someone who was a victim of genocide. This is music that belongs to the same group as the composers you know much better, but was written by someone who happened to be in the wrong place at the wrong time.
The Nazi regime was defeated, and yet they have achieved one thing so far. They removed the names of these composers from public knowledge. Their music is still disadvantaged today by a political movement that died nearly 80 years ago. It's an object lesson in how easy it is to destroy and how hard it is to rebuild.
As the pandemic closes campuses around the world, the The Ziering-Conlon initiative for recovered voices has found a way to reach audiences online via Recovered voices: Schulhoff and more. Can you tell us more about this series online?
For the past seven years, the Ziering-Conlon Initiative has offered an annual course on the Colburn campus titled Recovered Voices: An Examination of Lesser-Known Composers and Works of the Early Twentieth Century. Due to COVID, the in-person course has been redesigned for digital platforms and has become 2021 Recovered Voices: Schulhoff and more. Each 45-minute segment explores the life and legacy of Erwin Schulhoff, an extraordinarily innovative composer, with musical examples recorded and performed by Colburn musicians.
I was thrilled that we found a way to meet the challenges of the pandemic and continue our mission through the broadcast of our discussions. I hope that with the expanded and now virtual reach of this series, we can reach an even wider audience to bring attention to composers like Erwin Schulhoff, whose life was cut short but whose music can live through all of us.
What's next on the horizon for the Ziering-Conlon Recovered Voices Initiative at Colburn?
We are poised to expand all of our activities, having learned from our experience during the COVID pandemic how to leverage the internet in order to showcase our story and program. I am very encouraged by our great opportunity to collaborate with the Colburn School and by the generosity of our wonderful sponsor Marilyn Ziering, who continues to encourage our growth and our activities.
The Colburn School is ideally placed to fulfill this mission; I don't know of any other school that makes such significant contributions in this area. If you compare Colburn with universities with 30,000 students, we not only maintain our weight, we exceed it and achieve much more. I believe we will make a difference in the future.
What can students, performers and the public do to get more involved and help correct this injustice?
Where do I think the solution lies? With all of us and you. When young musicians become curious, they can change the musical landscape. They just have to go the extra mile to familiarize themselves with composers whose music was banned and, for a combination of very complicated historical reasons, continued to be ignored after World War II.
These composers wrote pieces for solo piano, string quartets, chamber music, orchestral pieces, operas and songs. There's enough of them to keep any concert hall open even if you haven't played anything else for several seasons — so that's a lot of music. You will find more information about these composers on OREL Foundation website.
Those of you who are not musicians but are music lovers, you too can play a huge role in this revival: simply by being curious. Go online, search for that music, listen to it, and then bring it to the attention of your neighbor, your grandchild, or whoever it is the next time there's a concert. Talk about that. Let the names be heard.
The fact that so much of this music is still unperformed is a posthumous victory on the part of the Nazi regime. I am determined to do everything to ensure that such a victory is denied them, even at such a late date. When this music is playing everywhere, then I will know victory has been reversed – that is my goal.
The online series Recovered Voices will continue with episodes featuring Robert Elias ("What and Why 'Degenerate' Music") and Dr. Lily E. Hirsch ("Jewish Women Composers during the Nazi Regime: Twice Censored") which will be published later. Date.