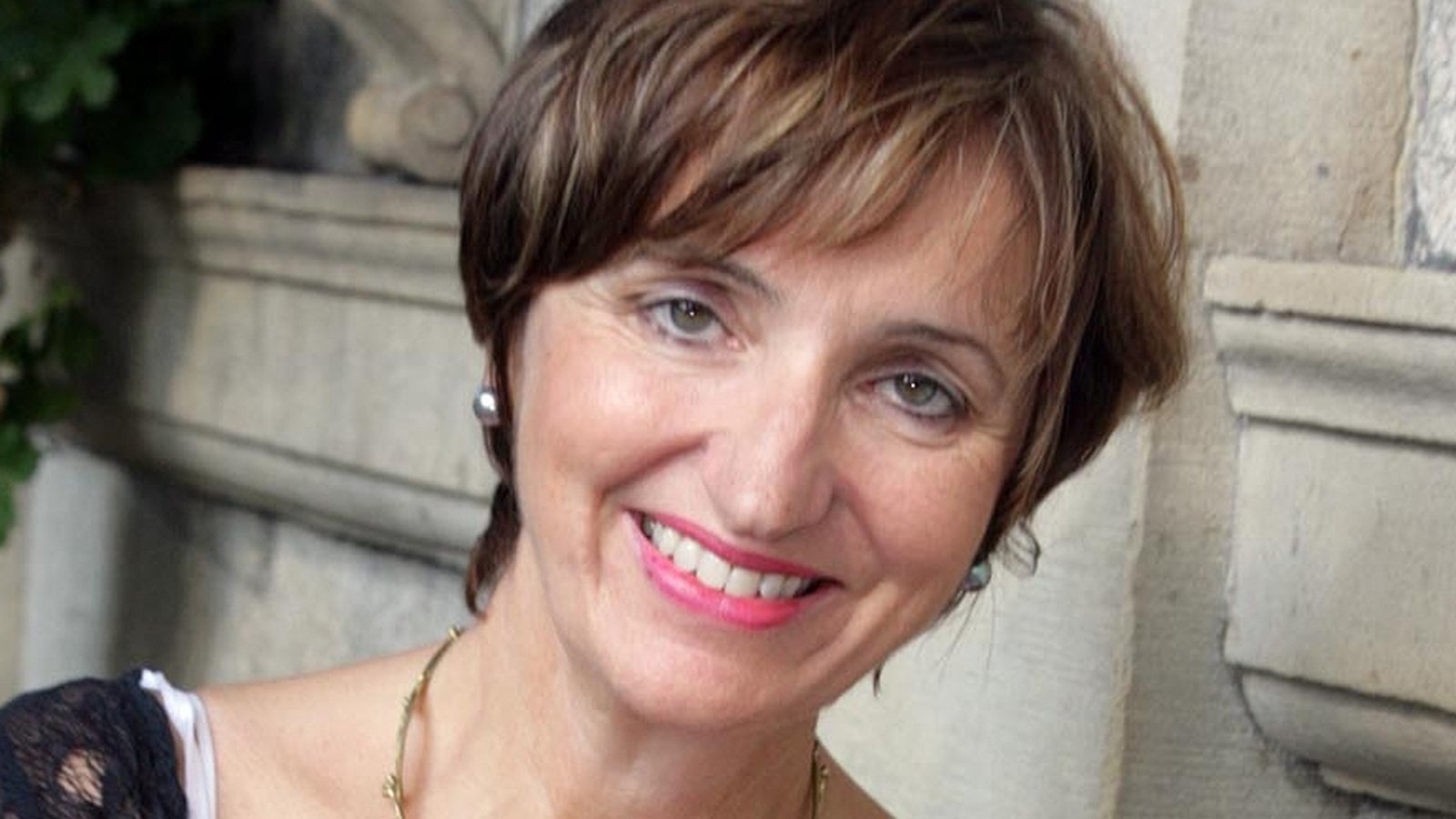 Una Hunt celebrates forgotten Irish composers
famous pianist Una Hunt present piano passionsher new radio series celebrating her favorite piano music associated with Ireland, which features in Evelyn Grant's Weekend Drive on RTÉ lyric fm from Saturday 8 October.
---
Imagine a situation where Sibelius's music was rarely heard in Finland, or Grieg's music was not played in Norway – and yet this is the situation in Ireland in relation to our historical composers. The underlying reasons for the neglect are more complex than it first appears – and I am convinced that it is not due to a lack of modern public interest; finding the music is often far from simple.
When I was a little girl who enjoyed my piano lessons, it seemed strange to me that I never had Irish music or Irish composers to play. At the time, there were very few available and the composers were mostly considered obscure, to say the least. At that time, I didn't really understand that it couldn't be acquired from the local music store and without accessibility, it's hard to gain popularity for anything, let alone a piece of music.
Thus began an extraordinary journey of discovering Ireland's musical heritage. Along the way, I discovered that there was a lot of music missing from publishers' archives and libraries – information gleaned only after hours of exhaustive research. But it's not all bleak, and there's been so much to enjoy along the way to discovery. Imagine the excitement of opening National Library of Ireland volumes that have probably been untouched by human hands for a century or more.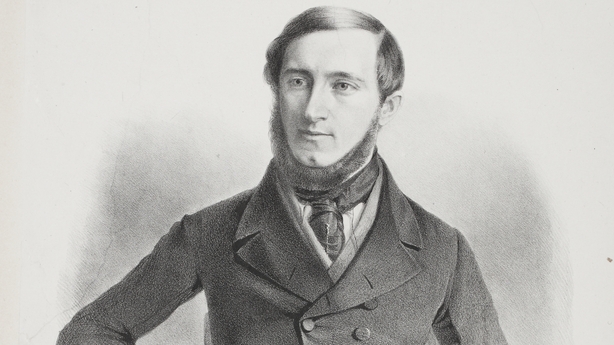 There are now many pieces that are among my Irish piano passions, and the collection has grown exponentially with the help of the Arts Council for the publication of my next collection. The Irish piano album, when that music will finally be widely available. During lockdown we all longed for a holiday abroad and it made me think of composers such as Waterford-born William Vincent Wallace, who put his life at risk by undertaking long and arduous journeys – making facing many dangers on the way and sometimes taking months to arrive safe and sound at its destination. But, at the time, travel was key to developing composers' livelihoods, as it offered more opportunities.
Wallace is much better known today as the composer of several successful operas, but he was also Ireland's first pioneering composer – traveling the world as a piano and violin virtuoso and promoting the Irish music wherever he went. Wallace was genuinely proud of his Irish identity and romance To my star – To my star is a true declaration of love for his country: "I have never forgotten Erin, the Polestar of my affections and those of all Irish people – the homeland of love and bravery."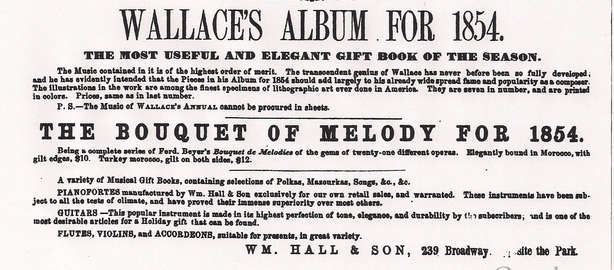 The theme of travel continues with bohemian composer Ignaz Moscheles – almost lost at sea while crossing from Holyhead to Howth. However, he brought back with him to London a musical souvenir, memories of ireland for piano and orchestra which includes three famous Irish airs; this work is quite unique in terms of early 19th century repertoire. For others visiting the Emerald Isle, they frequently settled for years in Irish towns and set up enterprising businesses. Such was the case with Francis Panormo, who started a music business at 5 Church Lane, Dublin, where he sold sheet music and taught piano. A few of his pieces had been in vogue for 40 years or more and were selling like hot cakes in the shop – the famous Waltz of the birds and Woodlark Rondo.
Pianists were the lifeblood of the 19th century parlor and drawing room, and the explosion of sheet music in the first half of the 19th century was aimed entirely at women. Despite this and the fact that the piano was considered a female instrument – ​​back then, in a male-dominated world, it was very difficult for a woman to be taken seriously, whether as a pianist or composer. Still, Fanny Robinson does a pretty good job of doing both. Admired by Clara Schumann, she composed and published a whole legacy of still little-known piano pieces. Stella is a brilliant ballroom waltz – a testament to her ability as both composer and pianist.
A pair of "sister" pieces that have a relationship with each other – pearl rain and The new pearl rain – were composed by Limerick composer George Alexander Osborne. This music might never have existed had not Osborne sought fame and fortune in continental Europe, becoming one of the most popular performers at the famous Parisian salons of the 1830s and 1840s. It is among the sparkling Parisian decor as its pearl rain was first created and was so successful that he released the second play for the market a year later.
I started on one trip and ended on another 'cause I can't quit piano passions not to mention John Field, who remains Ireland's most recognizable piano composer. It strikes me that while Field's name is well known, his music is not – not even his famous Nocturnes which had such an influence on Chopin and many other eminent pianists.
We need your consent to load this YouTube contentWe use YouTube to manage additional content which may place cookies on your device and collect data about your activity. Please check their details and accept them to load the content.Manage preferences
Listen: Nocturne No. 5 in B flat major by John Field
As a young man, Field embarked on a trip to Russia that would change the course of his life. His art was so innovative and influential in Russia that he is still considered one of the fathers of the piano. His nocturnes embody Field's approach with their dreamy floating quality and lyrical phrasing signaling a new direction in piano composition. Simply put, Field has imbued the nocturne with a whole new expression of his own.
piano passions Evelyn Grant features Weekend Drive on RTÉ lyric fm from Saturday 8 October – listen again here.