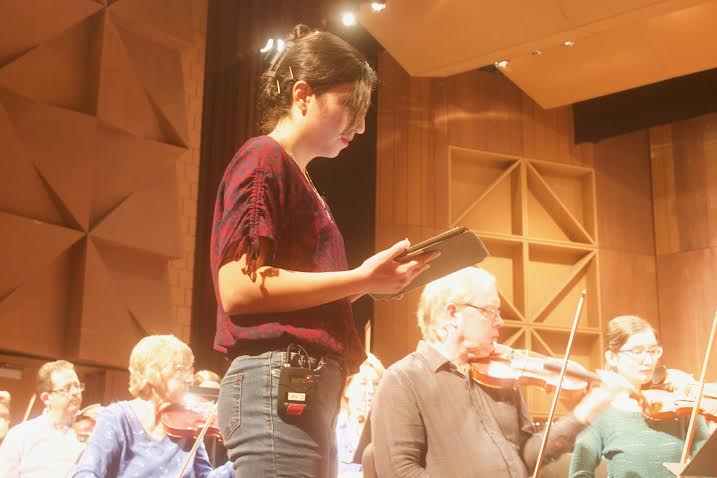 Toledo Symphony Animates Orchestral Visions of BGSU Composers – BG Independent News
By David Dupont
BG Independent News
Joseph Miller was in elementary school when he first heard a piece he had written played by an orchestra.
Composed for the Livonia Youth Orchestra, the piece "wasn't very good", he said on Wednesday.
Shortly before, Miller, now a music student at BGSU College of Musical Arts, heard another of his compositions played by an orchestra. This time it was the Toledo Symphony Orchestra. "It was a phenomenal performance," he said of the TSO's reading of his "Alone at 7:03 and the stillness of the lake."
Miller was one of five student composers, both undergraduate and graduate, whose works were performed by the TSO at the Toledo Symphony Orchestra's 10th Student Composers Reading Session.
Miller, Landon Cina, Matthew Lam, Shahzrad Talebi and Eli Chambers all had compositions selected for the program.
The orchestra, conducted by Michael Lewanski of DePaul University, spent 24 minutes on each piece, first reading the work completely, then working on specific passages and listening to the composer's comments, then playing it back until the end. end.
The compositions have been recorded for student use.
Zosha di Castri, a Canadian composer based in New York, joked that she was "a bit jealous" that young composers had the chance to have their works performed and recorded by a professional orchestra.
Such an opportunity is rare, she says. "It's really wonderful," she said.
"I didn't know they had been doing this for so long," di Castri said. "It really shows that this orchestra has had this experience. They seem fully on board and supportive of helping these young composers achieve these new sounds.
She said it was exciting "to hear the different voices emerge here".
The Columbia University professor was to meet with the young composers later that evening to discuss their works.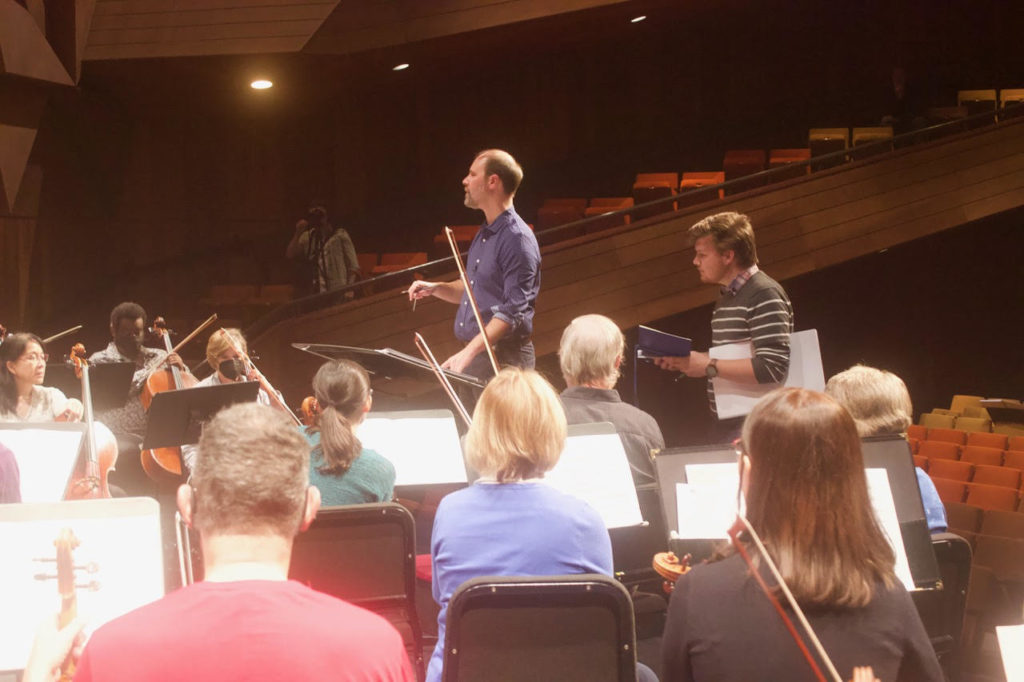 Lewanski, who has led most of the reading sessions over the past decade, said each of the pieces was distinctive.
The reading session is not just another day of work for the symphony. Typically, when preparing for a new music concert, he says, the first few rehearsals are horrible. Musicians receive parts, with no score and no recordings to reference. "It's impossible to know what's going to be difficult."
In this case, they have to "wrap" around five different songs, and it's exhausting to concentrate on five unknown compositions in such a short time.
"For the sake of the students, it must be reasonably good," he said.
"The Toledo Symphony musicians do an amazing job," Lewanski said. "I've worked with other professional groups that don't take student reading seriously. These musicians are always serious. … They are great players and they have such good attitudes. They take the learning aspect very seriously for the students.
He added: "A consistent strength of this program is the meticulous preparation of scores and parts. The faculty of composition does an amazing job.
He saw much messier scores and parts from established composers.
Copies of these scores are installed on desks throughout Kobacker Hall, so that listeners can follow along.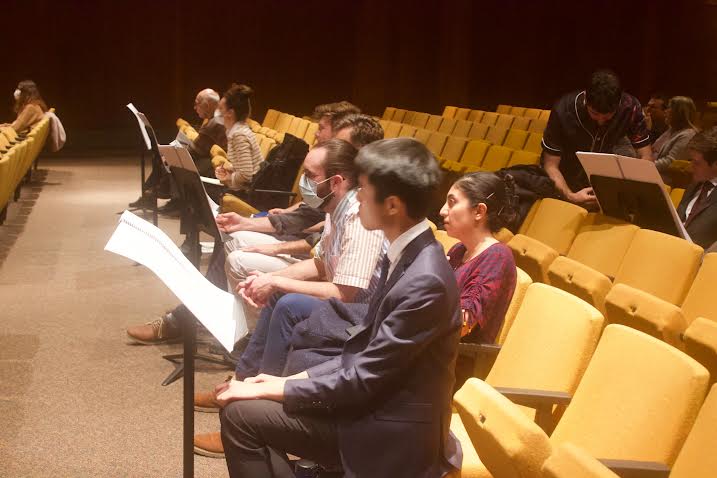 Composer Christopher Dietz, the event coordinator, urged the students in attendance to follow the scores. It is an important part of the event. He warned to turn the pages silently so that the sound of a dozen pages being turned at once would not be picked up on the recording.
Dietz founded the event with a financial contribution from music booster Karol Spencer.
Student compositions develop from a range of experiences – global and deeply personal.
Matthew Lam said his "Our War" article reflects both his experience of the protests in his hometown of Hong Kong as well as the war in Ukraine. "I felt it would be nice to write a play that responds to everything that's going on in the world."
The climactic sections were extremely noisy with the loud signs stacked up. The resulting sound, he said, turned out to be more effective than he imagined.
Eli Chambers' "wandering thought" has personal origins. He meditates as therapy to treat his ADHD. "The piece follows a hypothetical me trying to ignore all these intrusive thoughts while I focus. You don't refute them. You acknowledge them. You just try to let them pass through you and move on.
Chambers explores this in subtle nuances, a contrast to the brilliance of Lam's piece. Some string textures were meant to be nearly inaudible, he said. But they projected better than he expected. "It gives that bed of white noise to whatever is going on. It's a pretty remarkable texture, and they pulled it off expertly.
Landon Cina used microtones in his piece. These are the notes in the cracks of the standard 12 notes of the chromatic scale. He was delighted by the precise rendering of the musicians. "It doesn't come naturally," he said.
Cina didn't start with a program in mind. Rather, he lays out his musical materials, and lets the piece take shape.
The inspiration for "Meet me where the light leaks" by Shahrzad Taledi came from a dream. "It was a very dark place and the only thing I could follow was the sound," she said.
She followed this sound throughout the composition process, incorporating texture, floating meter and sound loops to capture her vision.
Shahrzad is from Tehran, Iran, and came to BGSU two years ago, attracted by the reputation of the College of Musical Arts as "an awesome place for contemporary music" and the quality of work of the composition faculty.
She played Iranian percussion before starting to compose at 18 while studying in Tehran. At first she wanted to do film music, but she was seduced by the sound of contemporary concert music.
Miller said the roots of composition for him go back to when he was in kindergarten and starting piano lessons. "I really hated piano books," Miller said. "That sounds bad," he thought. So he changed the notes to what he thought sounded better. "I was composing different stuff than what my teacher wanted me to play."
His composition "Alone at 7:03" is far from child's play. It was inspired by camping on Lake Michigan in Leelanau State Park. Miller originally wrote a poem about the experience, then used the poem as a guide for composition.
"I always kind of knew the trajectory of the play because it follows the trajectory of the poem," he said. "It all clicks as I write it."