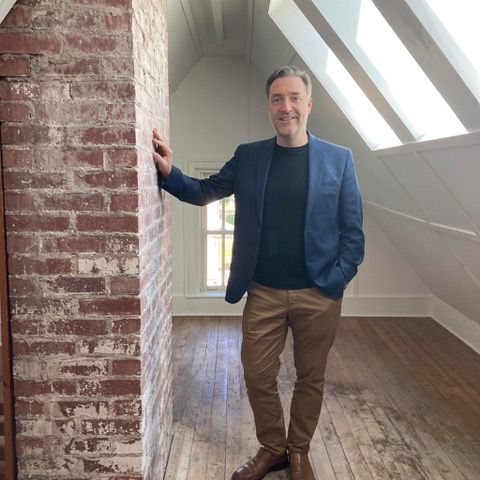 The work of Kingston composers presented in concert
Content of the article
When it came to organizing Sunday's 'Lest We Forget' concert, Kingston Symphony Orchestra Music Director Evan Mitchell wanted to do something a little different than most.
Content of the article
"I wanted to take a Canadian approach, so both pieces are by Canadian composers — they both happen to be Kingston composers — and that, for me, felt like a way to express my gratitude and remembrance for all of us in a way that had never been done," said Mitchell, whose grandfather fought in World War II.
The two composers he refers to are Dean Burry and John Burge. Sunday's 2:30 p.m. concert at the Isabel Bader Center for the Performing Arts will see performances of Burge's "Flanders Fields Reflections" and Burry's "Tracing Colville."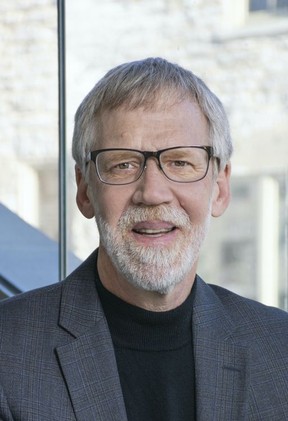 Burge's piece is a "meditation on John McCrae's poem," Mitchell explained. "It's in five movements, and each of them is titled with a phrase taken from the poem. It is a magnificent work, very evocative and a contemplative opening.
Content of the article
The second half of Sunday's concert will feature the premiere of Burry's "Tracing Colville," which saw the composer travel to Europe to research the piece.
"It's a large-scale, 45-minute, four-movement work, each based on a particular painting by renowned Canadian artist Alex Colville," Mitchell said. "Dean had a partnership with the (Canadian) War Museum and this project was a long time coming.
In fact, ahead of Sunday's concert, Canadian War Museum curator Meredith MacLean will join Burry for a Friday lecture on Colville's work. The conference takes place at Harrison-LeCaine Hall, 39 Bader Lane, on the campus of Queen's University.
Although he was the one who organized the concert, Mitchell himself will not be conducting as he tested positive for COVID-19. A familiar face to Kingston audiences, conductor emeritus Glen Fast, will take Mitchell's place on Sunday.
Content of the article
The concert takes place at 2:30 p.m. For tickets, go to kingstongrand.ca and follow the link.
---
While the symphony's Sunday concert will feature local composers, Belleville native, Queen's graduate and now Belgium-based baritone Matthew Zadow returns to perform Schubert's song cycle "Winterreise" ("Winter Journey" ) at the Isabel on Tuesday.
The concert, which begins at 7:30 p.m., will also feature pianist Dina Namer and narrator Bruce Kelly. Landscape photographs by Kilian Schoenberger will serve as the backdrop for each of the 24 songs.
Tickets, which cost $20 and $34, can be purchased on Isabel's website.
---
While Tuesday's gig is a return to Kingston for Zadow, a number of his former colleagues will be back this weekend for Homecoming. Among the festivities taking place on campus will be a "Reunion Showcase" featuring the School of Music's Jazz Ensemble, Musical Theater Ensemble and "Clarinet Choir". It takes place on Fridays at 7:30 p.m. at the Isabel.
Content of the article
---
Friday and Saturday are the last days to view the Kingston School of Art's fifth annual juried art exhibition and sale at the Window Art Gallery (corner of Princess and Victoria streets).
Twelve of the 50 artists whose work appears in the exhibition received a total of $1,500 in prize money. Natasha Jabre won first place for her photorealistic portrait "Emma at 4 years old". Second went to Elizabeth King for "The Next Chapter," while Patti Groome took third place for "Work Rules."
Receiving honorable mentions were: Allison Cope ("Noli Timere"); Danielle Ouellet ("Recycled Blue Line"); Julie L'Heureux ("Nikolai"); Adele Webster ("Great Lake Whispers"); Natasha Beaudoin ("Media Statement"); Olivia Coughtrey ("Still Life with Hydrangeas"); Rebecca Vangennip ("Raymond Gallery"); Sasha Hill ("Dancing in the Night"); and Vivian MacDonald ("Morning").
Content of the article
This year's jurors were Jane Derby, Michele LaRose and Margaret Sutherland.
The gallery walls won't be empty for long, as the annual exhibit by members of the Kingston Organization of Women Artists—this year's exhibit is titled "Moving Forward"—opens on Thursday (more this week -the).
---
Speaking of Margaret Sutherland – who made national headlines in 2011 with 'Emperor Haute Couture', her controversial portrait of a naked Stephen Harper – her new exhibition 'Normal Abnormal', opens this week at the Studio22 Gallery opposite from Market Square.
The Halloween-themed Opening Reception is Thursday from 7-9 p.m. Halloween costumes are encouraged but not required.
---
A new art space officially opens on Saturday.
Content of the article
The Spire Gallery is located at the main entrance to the building (also known as the narthex) at 82 Sydenham Street, in what was once Sydenham Street United Church.
In the new space is a collection of portraits of the spire itself. The paintings – a range of mediums and techniques – have been collected over the years.
The reception takes place on Saturday from 2 to 4 p.m., with an inauguration ceremony at 2:30 p.m.
---
A new show from Theater Kingston opens at the Baby Grand Theater on Wednesday.
"Those Acts", about what happened the night "Buffalo Bill" Cody, Henry Irving and Bram Stoker indulge in a bottle of whiskey and the conversation, like the liquor, flows.
The play is written and directed by Craig Walker of Kingston and stars George Masswohl, Richard Sheridan Willis and Sean Roberts.
Content of the article
Tickets are $20, $30, and $45 and the show runs Tuesday through Saturday at 7:30 p.m. as well as 2:30 p.m. shows on Saturday and Sunday.
---
And even though Halloween isn't until Monday, there will be a few parties on Saturday night.
The biggest will be the annual Halloween party at the mansion, which will feature two floors of live music. Scheduled concerts are My Son the Hurricane, the Empties, Nice On, the Backsteps, the Dan Taylor Band and Evan Jackson. Tickets are $20 and there will be a $1,000 prize for best costume. Advance tickets can be purchased at ticketscene.ca.
A few blocks from Princess Street in Gladstones there will be a "Halloween Howler" on Saturday night with live music by Doug van der Horden. There is no entry fee and the best costume will win a prize.
Across the lake, the Wolfe Island Hotel will host a "Hallo-Ween" – a tribute to the band Ween – featuring Rich Tyo of Jukebox County. Jazz guitarist Joel Williams will also perform. And yes, there will also be a prize for the best costume.
And if you're otherwise busy on Saturday night, you can always head to Toucan on Halloween night to see a rare performance of pub favorites The Binge.
phendra@postmedia.com