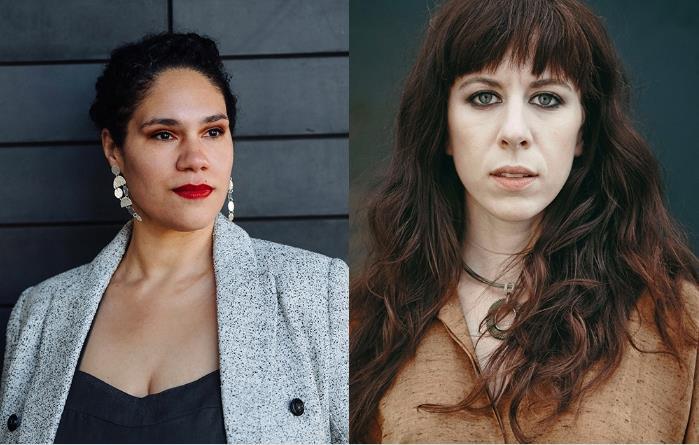 The Strad News – New Composers in Residence at Bard College Conservatory of Music
The Bard College Conservatory of Music named Jessie Montgomery and Missy Mazzoli to the faculty as composers in residence. They both join the Bard Conservatory in the fall of 2022.
Montgomery is a composer, violinist and teacher. A recipient of the ASCAP Foundation's Leonard Bernstein Award and the Sphinx Medal of Excellence, Montgomery's works are frequently performed by leading musicians and ensembles around the world. Her music blends classical music with elements of vernacular music, improvisation, poetry and social consciousness, making her a keen interpreter of 21st century American sound and experience.
Since 1999, Montgomery has been affiliated with the Sphinx Organization, which supports young African-American and Latino string musicians and has served as composer-in-residence for Sphinx Virtuosi, the organization's flagship professional touring ensemble.
A founding member of PUBLIQuartet and former member of the Catalyst Quartet, Montgomery is a graduate of the Juilliard School and New York University and is currently a doctoral student in music composition at Princeton University. She is a violin and composition teacher at The New School. In May 2021, she began her three-year appointment as Mead's Composer-in-Residence with the Chicago Symphony Orchestra.
Mazzoli has had his music performed by the Kronos Quartet, LA Opera, Eighth Blackbird, BBC Symphony, Minnesota Orchestra, Scottish Opera and many others. In 2018, she became, along with Jeanine Tesori, the first woman to receive a main stage commission from the Metropolitan Opera and was nominated for a Grammy Award in the category "Best Classical Composition".
From 2018 to 2021, Mazzoli was Mead Composer-in-Residence at the Chicago Symphony Orchestra, and from 2012 to 2015 was Composer-in-Residence at the Philadelphia Opera. Her violin concerto "Procession" was premiered by violinist Jennifer Koh in February 2022 with the National Symphony Orchestra under the direction of Gemma New, at the Kennedy Center.