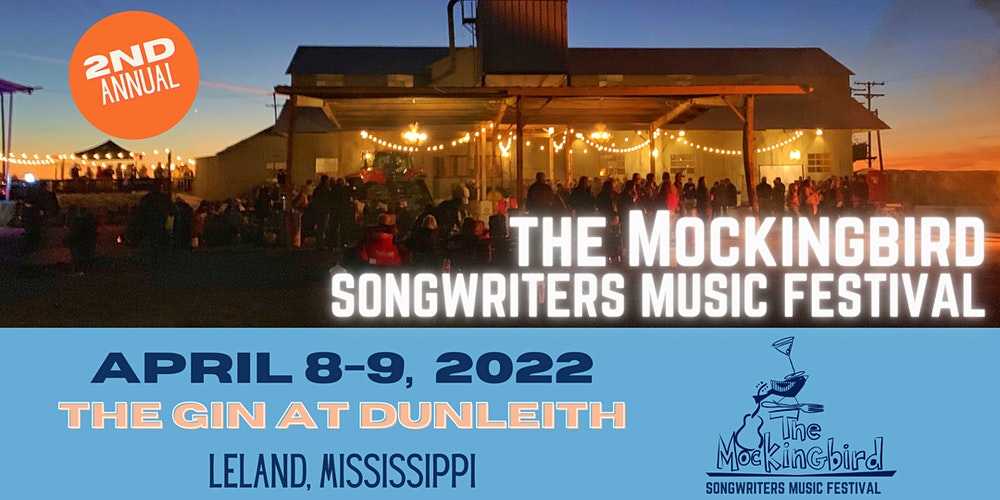 The Mockingbird Songwriters Music Festival returns to Leland this weekend
The 2nd Annual Mockingbird Songwriters Music Festival is set to take place in Leland this weekend.
The festival, which will be held at The Gin at Dunleith, is hosted by Steve Azar and will feature performances not only from himself but from several of his songwriter friends.
"I want people to show up and understand what it's like to sit there and get to know the song inside and out. There is nothing better," Azar explained.
Programming :
Achievements for each performer include:
Steve Azar
"I'm waiting for Joe"
"Cold water"
"I Don't Have To Be Me (Until Monday)"
Bridgette Tatum
"She's Country"
"Strong"
"Large wooden terrace"
philip lammonds
"One Love"
"The Best Part of Me"
"Buzz Back Girl"
James House
"Ain't It Lonely Yet"
"In a Week or Two"
"A Broken Wing"
"It's me I miss you"
Rob Mortimer
"Lock It Tight"
"Heights"
"Who's Gonna Knock That Bad Ass Down"
matt warren
"Remove Memories"
"Learn to fold"
"Every storm lacks rain"
Chris Wallin
"Love me if you can"
"I try"
"Don't Blink"
Don Samson
"Midnight in Montgomery"
"I'm expecting a woman"
"Tough Little Boys"
J.T. Harding
clay mills
"Don't think I don't think about it"
"Nice bazaar"
"Grave"
Erin Enderlin
"Monday Morning Church"
"Last call"
"You Don't Know Jack"
In addition to the ultra-talented programming, food trucks Doe's Eat Place and Lost Pizza will be on site. The event is BYOB. You should also bring your stadium chairs, blankets, tents, coolers, and anything else you might need. No outside food is allowed.
Tickets can be purchased online for $35 or at the door for $45. Friday shows will last from 5:30-11:30 p.m. (doors open at 4 p.m.) while Saturday shows will last from 1:30-11:00 p.m. (doors open at noon).
For more information on the 2nd Annual Mockingbird Songwriters Music Festival or to purchase tickets, Click here.
Azar's 'One Mississippi' is set to become one of many state songs