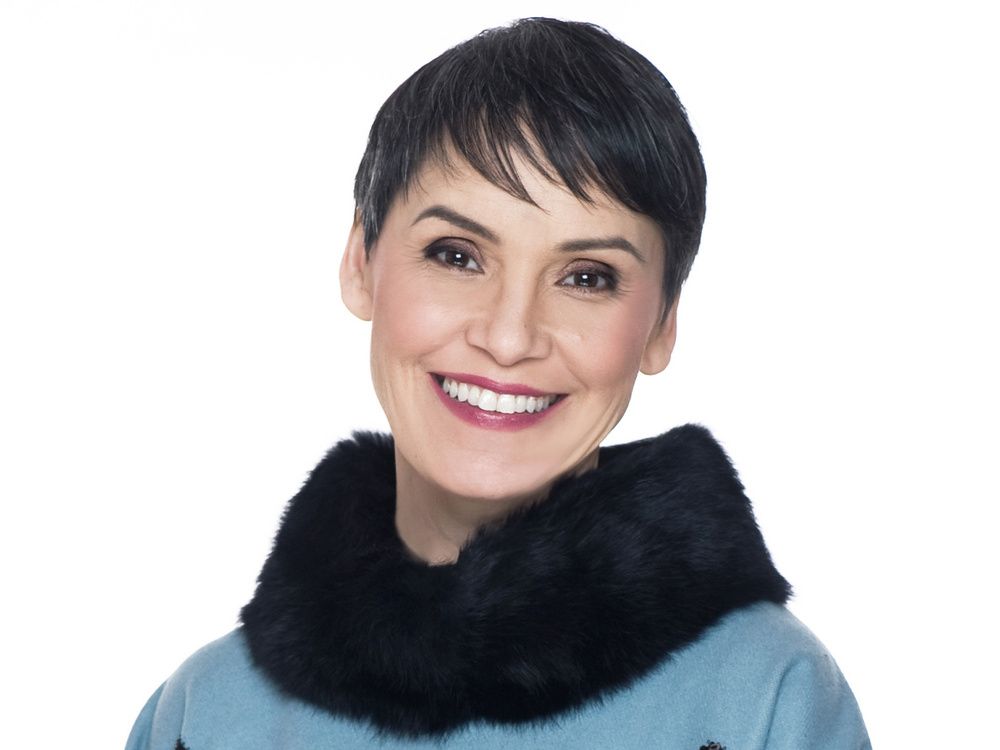 Susan Aglukark shares her culture and inspiration within the circle of songwriters
"I really like songwriting circles because it gives us the opportunity to give context to the songs – the story, the story."
Content of the article
Inuk singer-songwriter Susan Aglukark shares personal and cultural stories through her music. The Juno winner said she was thrilled to bring this music to Saskatoon on Sunday.
Content of the article
During the day, Aglukark performs two shows at River Landing for WE GOa free, family-friendly art festival presented by Remai Modern.
In the evening, she joins Saskatchewan musicians Raven Reid, Berk Jodoin, Mykal Gambull and Jarrid Lee at Remai Modern for an Indigenous Songwriters Circle. Artists will explore the themes and inspiration behind their songs. Tickets are available at restmoderne.org.
Aglukark spoke with the StarPhoenix about his Inuit music and culture.
Q: What is the benefit of Songwriting Circles?
A: I really enjoy songwriting circles because it gives us the opportunity to give context to the songs – the story, the history, the pieces that made the songs what they are.
When you release a song, you have an idea. And when you broadcast it, the listeners have their own point of view. They have their own play that touched them in a certain way, or they understand the story differently. That's the beauty of art and sharing. It could be anything and received any way.
Content of the article
Q: How do you think songwriting circles can inspire others?
A: I think what's really important to share with other artists – whether you're a songwriter or whatever art you're into – is that we're trained to be afraid of being vulnerable. I hope what other songwriters hear in the narration, and even in the interpretation, is your own vulnerability in the sharing, and the interpretation is a layer of surprise that listeners might react to. Do not be afraid of your vulnerability as an artist, as a singer-songwriter and as a performer.
Q: What have you learned in your 30 year career that can help new songwriters?
A: What I've learned as a songwriter is to be less critical, to be more open to whatever's going on around you. I learned to be softer in the way I see things and softer with myself in the way I want to write or communicate it.
Content of the article
Learn to love yourself, to be true to yourself. After 30 years, I feel like I've had the chance to come full circle: I didn't know myself too well in the early years; I learned a lot and I unlearned a lot. I still have a lot to learn. I don't fight so hard to prove myself anymore. On the contrary, I let things happen. Let things settle down when they need to.
Q: What do you expect from your performance at WEGO?
A: As an aboriginal, as an Inuk—there are parallels between that and first nations and Métis—these are always wonderful opportunities to educate. My new album The Crossing is my take on the ancestors of this original Crossing – who were they and what were these points of contact?
Content of the article
It's just educating the public and it's family content. His intention is, here are parts of what needs to happen as part of the reconciliation. We learn and unlearn. This is the time and the space for us to educate each other, to learn from each other.
Q: What do you hope people take away from your music?
A: I think new listeners might be surprised that there is so much we can share, as Indigenous people, about our own history. And they will leave hearing stories and hearing songs performed by me – my culture by me, and sometimes in my language. I think it lends itself to a different way of receiving stories.
jbennett@postmedia.com
Prominent Berlin Artist Brings Live Performances to Remai Modern

Five concerts on Saskatoon stages this month
News seems to be flying towards us faster all the time. From COVID-19 updates to politics and crime and everything in between, it can be hard to keep up. With this in mind, the Saskatoon StarPhoenix has created a Afternoon titles newsletter that can be delivered daily to your inbox to ensure you are up to date with the most vital news of the day. Click here to subscribe.