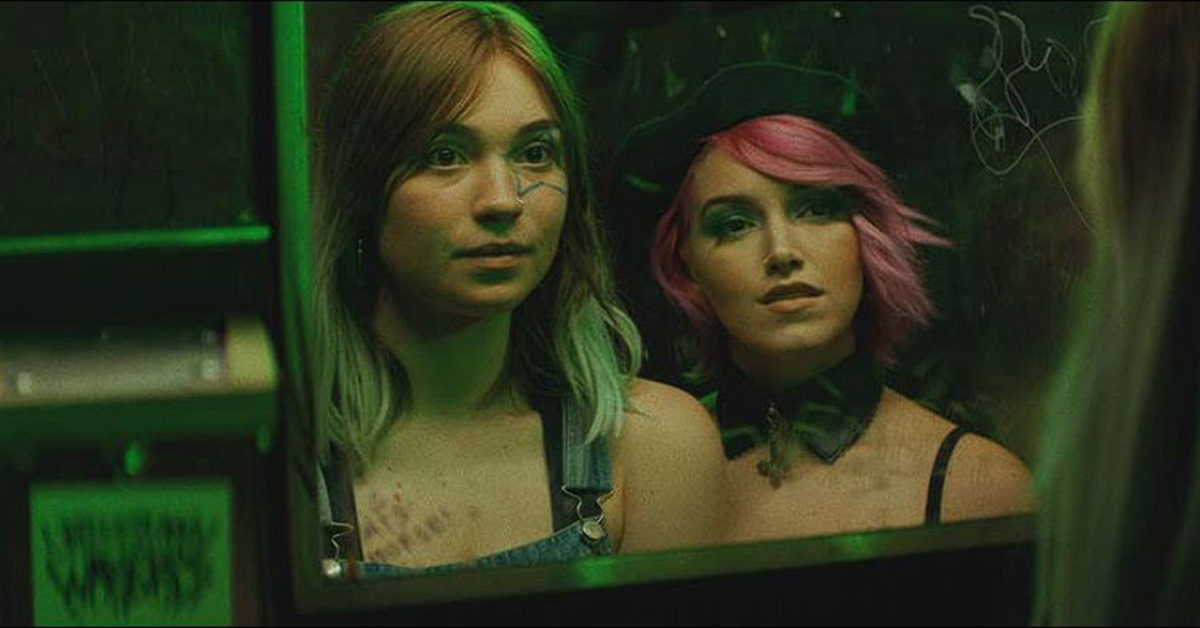 Poser Composers Adam Robl and Shawn Sutta Talk About Their Musical Influences
Composers Adam Robl and Shawn Sutta merged their two passions with music and cinema. Since their theatrical debut in the 2012 documentary Our longest journeythe two have scored several projects in documentaries and films, including Uncle John (2015), before the fire (2020), East of the Middle West (2021), and grasshoppers (2021). The two spoke to Bleeding Cool about their film Setterwhich focuses on a woman, Lennon (Sylvie Mix), which fuels her desire to enter a podcast featuring live music and conversations with the artists she so dearly admires; Lennon finds inspiration for his own musical ambitions…and a growing sense of misdirected identity.
Bleeding Cool: What intrigued you about Poser?
Robl: We discovered 'Poser' when we looked at Gotham and Oscilloscope Labs. I read what they were working on and saw that they had done a lot of music videos and band profiles, and I thought doing a feature on that would be great. I contacted them to see if we could be a part of it.
What were your influences growing up?
Robl: It was quite a wide range of genres. I remember that since my early childhood I was always interested in film music and how it related to stories. When I was little I was obsessed with 'Jurassic Park' and recreated the scenes while logging on and listening to the score. Music was my muse when recreating the scenes. My brother and I were doing it for fun. Film music has always been an important part of Shawn and me. It's been a journey in that everything from heavy metal to classical music has influenced me personally.
Sutta: Adam and I have different backgrounds and influences. I started piano lessons when I was seven and discovered Mozart, Chopin, Debussy, Bach and their classical piano works. Some of that is evident in the score of "Poser" as an early influence, as well as all the big names in cinema and storytelling. Many piano scores have always been strong influences for me.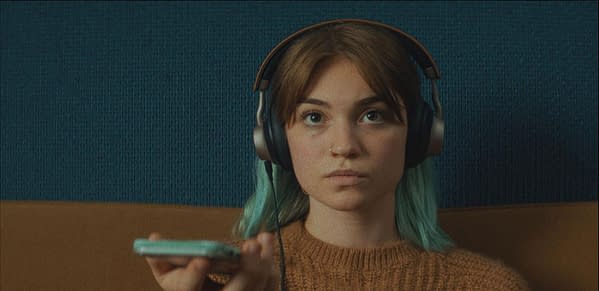 When directors Noah Dixon and Ori Segev spoke to you about the film, how did you break down this collaboration process?
Sutta: It was close collaboration all the time with Noah and Ori, who are two of our favorite people to work with. They were really involved in every detail of the score and the cue. There were a lot of conversations and everything happened naturally. They came to see us with the film already prepared. They had temporary music in there and ideas of places to go, but they were also open to hearing our take on things and how to deviate from their original idea and challenged us to do something something totally different from what they had in mind.
Robl: Between Shawn and me, the collaboration went pretty well. Many songs started with the piano. Shawn was recording the piano part and filming it in my bedroom. I begin to orchestrate it. We were adding vocals to it, which took on a whole new life.
What was the trial and error process to decide what ended in the film?
Rob: To be fair, most of the signals were single pass. There were a few that we had to cross different passes and try different ideas and directions. A large majority of them felt good from the start. The second clue, which is episode one, we got a few different versions of it. We were really happy when that happened. Overall it was pretty smooth, and if there were any revisions it always improved it, and we were happy to do that.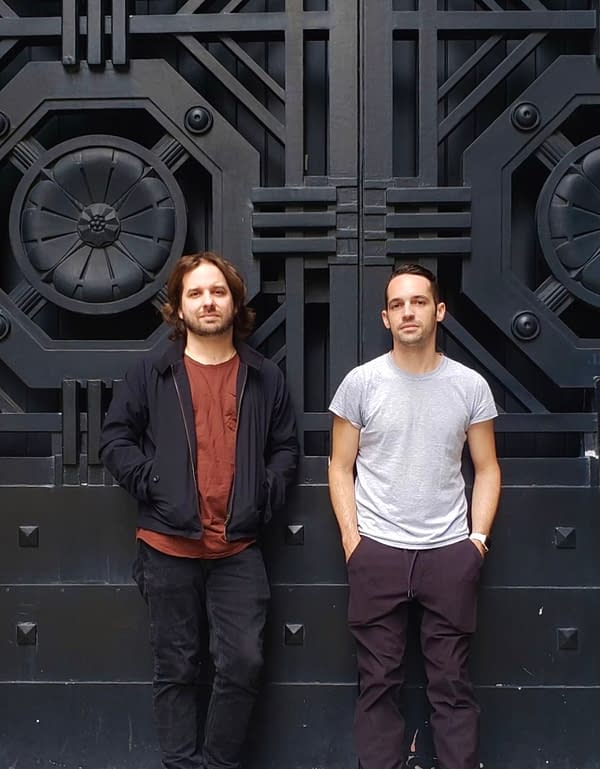 Did any part of the score take a long time or was it consistent throughout?
Sutta: Most things went well, and our first idea ended up being the one that would stick after maybe a few tweaks. Adam was talking earlier about an early opening signal that the picture changed multiple times. The themes we introduced weren't working because the story took a bit of shape while we were still working on it. We don't like to use the word 'challenge' because it sounds difficult. It was amazing, smooth and fun, but this one needed the most work.
Are there any genres you hope to tackle in the future and maybe hope to explore later?
Sutta: We love great creative films. As for the specific genre, we like a lot of different ones. It can be anything from a really interesting horror movie to a compelling drama.
Robl: One of the things I liked about this film was that it had a mixture of classical or baroque style mixed with modern textural music. Hybrids are really interesting. Whatever the story calls for, blending worlds in music, that's something I'm interested in and hopefully can continue to do.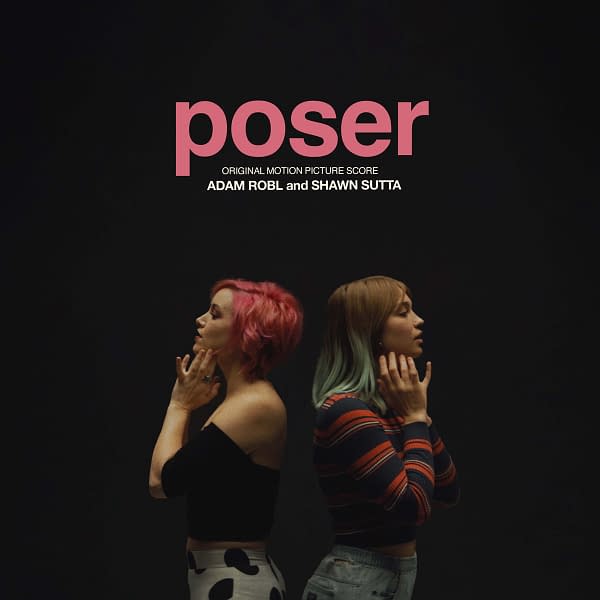 Since you started, what have been the biggest and most valuable lessons that have allowed you to work together so well and create this ebb and flow?
Sutta: I like the question. Adam and I collaborated, playing in a band before working on film music. There was this spark of magic for me when Adam started playing music, and I processed his ideas. The energy he brought to this band made me feel a certain way. I fed my thirst to collaborate with people to do something that is not necessarily right for me. This translated when we started working on films together. We get each other excited about it because we're both working on it and challenging each other to do it better.
Robl: The feeling is mutual [laughs]. It's just about our enthusiasm for the film. We get excited, and we go from there. This is what you really need to have trust with each other and an understanding. We're very different people, and that works well in a way because we have a larger network that we can cast in regards to resonating with each of us. It works and that's a good thing.
The film, which also stars bobbi kitten and Aujolie Baker, is available digitally. You can check the score here.