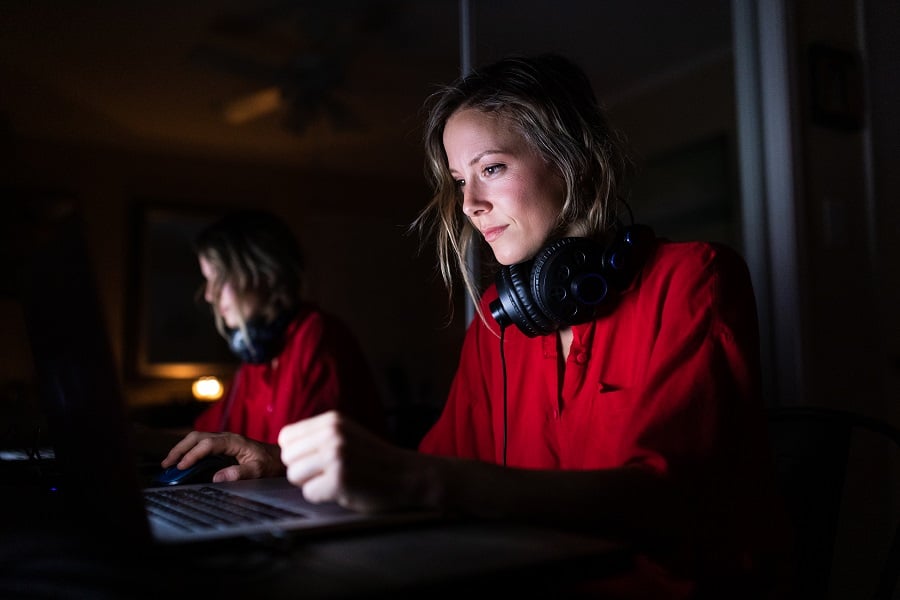 One year later: the "Composers Against Buyouts" campaign
On March 31, 2021, Ivors Academy and MU launched #ComposersAgainstBuyouts, a campaign to raise awareness of buyout deals (where upfront fees are used to acquire the rights and royalty income associated with music) in audiovisual commissioning , and how they impact songwriters and the industry at large.
A necessary campaign
This campaign had become necessary as songwriters were increasingly forced into buyout deals and name-shaming companies like Discovery Network caused great concern among the songwriting community, even after changing their terms following industry pressure.
The damage the takeovers had already done to the sector was evident; composers felt the financial pressure, but they also worried about what the landscape of media commissions might look like in the years to come if operating buyouts were allowed to continue.
We looked at various contracts and offers offered to our members, and it became apparent that many of the buyouts also involved other unfair terms that composers were expected to agree to, for example, flat fees where a one-time fee should cover all elements of a commission, but which would often leave a composer earning little or no compensation at all. In the end, there was a lot to be done to improve these agreements, but letting composers and their representatives attempt to negotiate better agreements on an individual basis would not necessarily result in the greater change that was needed to secure fair order to composers before. Hence the need for a dedicated campaign with clear objectives and the expertise and resources to make a difference.
Launch a Fair Commissioning Manifesto
At the launch of the campaign, we released a Fair Commissioning Manifesto to set out core expectations and values ​​around the commissioning process. We wanted the aims and message of the campaign to be understood by all composers – from students to experienced professionals – so we created a animation this explains the difference between buyouts and deals that allow composers to collect royalties.
To assist in the creation of additional resources and to help guide the campaign, an advisory group of experienced media composers from the Ivors Academy and MU has been established.
Actions to resolve commissioning issues
We thought about the actions needed to realistically resolve commissioning issues – from the local level to those working with major broadcasters and production companies.
In some scenarios, the problem was the lack of a formal contract to set out the terms and conditions, and in other cases the buyouts were presented as a fait accompli, with commissioners seizing the rights and refusing to negotiate.
So it became clear that helping composers with the contractual element of a commission was key to improving the industry, and with that in mind we will soon be releasing a model agreement, drafted by an industry lawyer, for composers to use in situations where the curator is not available with a contract; this will allow composers to present a fair and professional contract, and thus protect their work in the future. This model agreement will be accompanied by complete and explanatory notes allowing composers to fully understand the terms, clauses and the broader context of a commission contract. It will also be supported by an online event so that members can learn more about the agreement in the context of wider contracting processes and negotiations.
Current and future campaign plans
Likewise, we are in the process of drafting codes of practice that we will send to broadcasters in order to open discussions on their ordering processes. We also hope to undertake collective bargaining with broadcasters to agree minimum terms and rates, which can of course be improved through individual negotiation, but which will serve to protect composers and provide more general transparency and fairness around commissioning. .
Campaign resources and workshops will go to higher education institutions to help ensure that future media composers are warned against unfair commissioning practices and to encourage them to understand the true value of their music and how that should happen. reflect in contracts. Further events will also be scheduled as part of the campaign, following successful online sessions on 'Introducing the landscape of media composition' and 'How to find work as a media composer'.
Recent news regarding Moonbug Entertainment and their coercive practice around attempting to reallocate composers' royalty income demonstrates just how abusive and damaging the commissioning process can be, and fuels the fire of this campaign.
However, in the future, we also want to highlight fair deals and best ordering practices composers are familiar with in the industry, as this will prove invaluable to other composers who need the confidence and expertise to push back and negotiate less favorable agreements.
A positive reception
The support for the campaign to date has been fantastic – both from composers and their representatives, and on a wider level through national and international industry organisations. We are optimistic that there will be positive developments in the sector, and we are interested in broadening the scope of the campaign to allow us to work in other areas of media composition.
If you would like to get involved in the campaign by sharing details or experiences, please contact: Kelly Wood, Live & Music Writers Official – kelly.wood@themu.org.