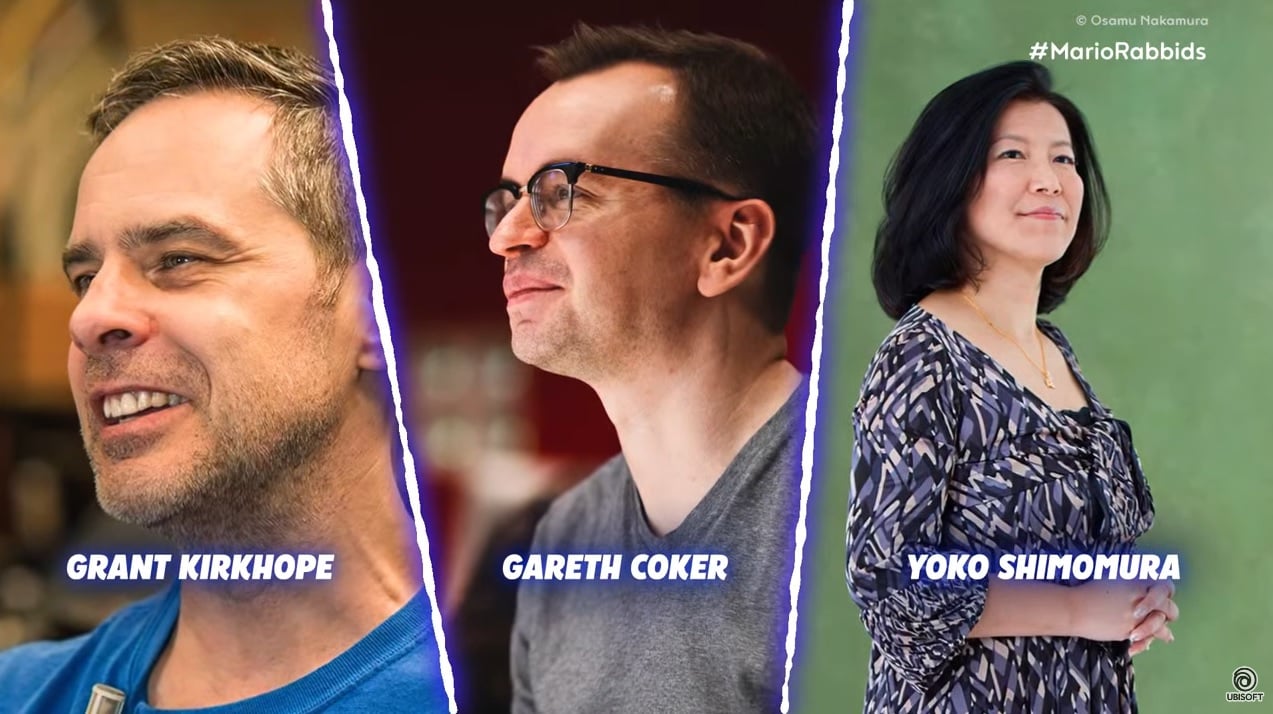 Mario + Rabbids Sparks of Hope revealed a trio of big-name composers
Three high-profile composers are working on Mario + Rabbids Sparks of Hope, Ubisoft has announced.
During a 15-minute Mario + Rabbids Sparks of Hope presentation on Wednesday, the game's creative director Davide Soliani revealed that Mario + Rabbids Kingdom Battle composer Grant Kirkhope, known for his work on rare classics GoldenEye 007, Banjo -Kazooie and Donkey Kong 64, working alongside Yoko Shimomura and Gareth Coker on the sequel.
Japanese composer Shimomura's songwriting credits include Street Fighter II, Super Mario RPG and Kingdom Hearts, while British composer Coker has composed works for Ori and the Blind Forest, Ori and the Will of the Wisps, Ark: Survival Evolved and Halo Infinite.
Mario + Rabbids Sparks of Hope: Game Intro Trailer
"Music has always had a huge place in Mario + Rabbids," Soliani said. "It's especially important to make the game's planets feel alive and the battlefield feel tense, and we need exceptional musical scores to create that.
"So, I'm very happy to confirm the return of my dear friend, the super talented Grant Kirkhope, as composer for Mario + Rabbids Sparks of Hope.
"But he won't be alone this time around as we have assembled an exceptional team of talent from around the world.
"He will be joined by Gareth Coker and Yoko Shimomura, two phenomenal songwriters whom I am more than proud to have on our journey now."
The game's composers were confirmed during an in-depth preview of the upcoming Switch sequel, seen above. A new intro trailer for the game can also be seen above.
Ubisoft announced on Tuesday that the release date for Mario + Rabbids Sparks of Hope is October 20, 2022.