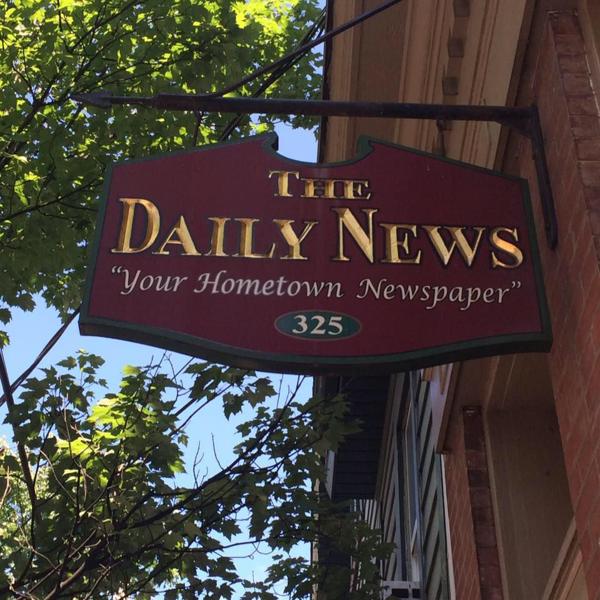 Local Songwriters Release 'Hot' New Track | New
Local songwriter Bill Dann and Denny Pompa recently released a new unreleased song on a favorite hot topic. "Wings of Fire" is a fun song inspired by Dann's great love for hot wings.
"Mac's Market has about the best, in my opinion," Dann said.
It is a funny song that is streamed and widely shared on SoundCloud, which is an online audio distribution platform and music sharing website.
Dann said, "I wrote it with Denny Pompa, WTRN personality as well as musician/voiceover talent."
Pompa took a look at the lyrics and what he found amazed Dann. "He used a Johnny Cash dialect and I'm thrilled with the result," Dann said. Dann dreamed up a song in the style of "Ring of Fire", and "Wings of Fire" certainly doesn't disappoint, in that respect.
Dann said, "I love giving people a reason to laugh a little. Who couldn't use that these days.
Although Mac's Market is not mentioned in the song, it is definitely inspired by their wings. "It's a local flavored song," Dann said. "Macs are simply the best," he said. "They are plumper, meatier and have a wide variety of flavors."
Hot Wings Pennsylvania is a Facebook group where people travel across the state to sample wings and provide feedback. "They really are fanatics," Dann said. Reading these messages also inspired him to write the lyrics for the song.
In addition to playing on the radio and linking on SoundCloud, Dann hopes to have a YouTube video soon and will pitch the song for various hot wing eating challenges around the state to see if they'd like to use it as a jingle.
Pompa wrote on the SoundCloud link: "If Johnny was alive, he could enjoy spicy wings between sets at the local watering hole! Use your imagination and imagine him singing this one! Lyrics by Bill Dann, music by me.