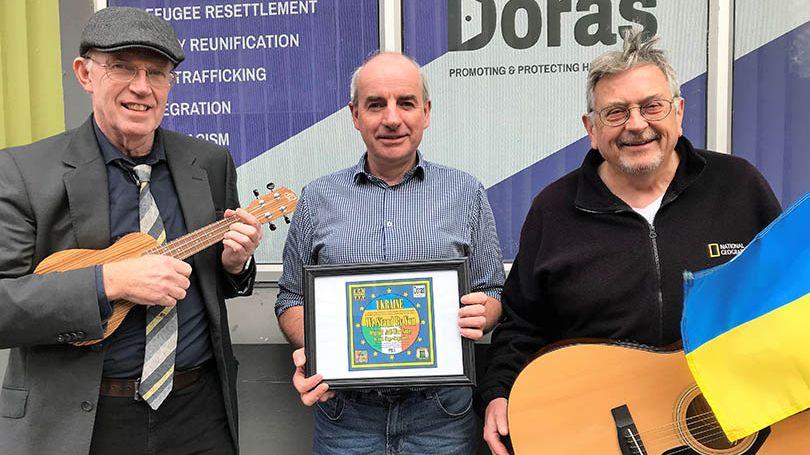 Limerick songwriters to release anti-war album for Ukraine
EVERY month the Limerick Writers' Center hosts the popular Acoustic Club for songwriters in the recording room of the Commercial Bar.
In association with EGN Productions, the band is currently preparing an album with tracks from local and national artists to help raise funds for the Doras Limerick Ukrainian Refugee Appeal Fund.
The album will feature original anti-war songs written by Irish songwriters. With an overall theme of "war and peace", each song on the album will reflect the reality of global conflicts, particularly the current situation in Ukraine.
Doras CEO John Lannon said he was "delighted to be associated with the initiative".
"As a refugee aid organization, we are acutely aware of the devastating impact of war and how it divides and traumatizes. It is normal that the profits go to help people who had to flee the ongoing war in Ukraine," he added.
The Limerick Writers' Center and ENG Productions will cover the production costs of the album.
Limerick Writers' Center director Dominic Taylor said the project "has a dual purpose in its efforts to provide assistance to refugees". It seeks to "inspire creativity by inspiring songwriters to write an anti-war song and support Doras with the money raised from the sale of the album, especially through their Ukrainian Appeal Fund" .
The Limerick Writer's Centre, along with ENG Productions, are expected to cover the production costs of the project, with all profits from the sale of the album going to the Doras Ukrainian Appeal Fund Limerick.
Songwriters interested in participating in the project should email their recordings (in MP3 or WAV format) to Eugene Nolan at [email protected] before August 27.