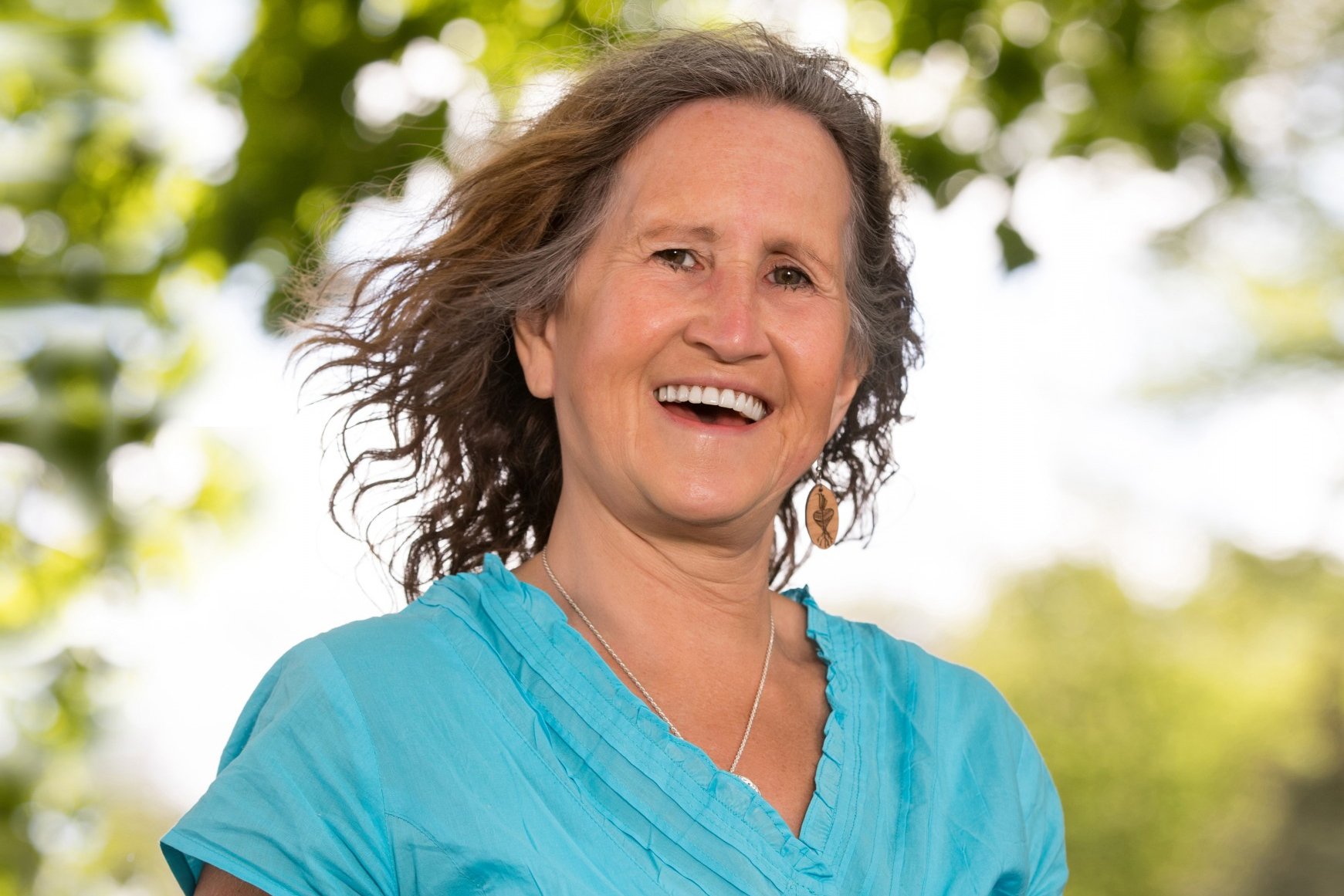 Keeper of New Hampshire Folk Songs
When I was growing up in southern New Hampshire, my family drove up north to white people most weekends. On Sunday nights on the drive home, my brothers dozed off next to me in the back seat while I watched trees go by or snowstorms outside and kept my ears to the radio. My dad listened exclusively to NPR, even though he was a staunch Republican, and Sunday night that meant one thing: "The Folk Show."
It was the early 90s, when overproduced vocals and synthesizers were the norm in popular music, and hardly anyone knew what an organic vegetable was. What I liked about the music for "The Folk Show" was that the vocals sounded like they belonged to human beings, and the instruments were equally recognizable, undistorted and mostly unamplified. The songs sounded like they were recorded around a kitchen table, not in a fancy LA studio. The lyrics smack of everyday life, contained a poetry and marrow you wouldn't hear elsewhere, and even hinted at unglamorous places in New England at times.
Eventually I went to college in Indiana, way beyond NHPR's range, because it looked like a place where bluegrass and old-school folk music – two things that interested me more than to study at the time – were part of the local culture. When I got there, I found jam sessions in small railroad towns, but I was mostly too shy to get started with my guitar or banjo. I remember blushing through a rendition of "Rocky Top" as a sympathetic Hoosier redeemed the embarrassing scene with a masterful torrent of flatpicking on his Martin D-35.
After that, I listened to more and more folk music in my dorm during what became the most formative years of my life. The seed that "The Folk Show" had planted back then sprouted in two important ways: the lyrics of the folk songs gave me my first real literary awareness, which ultimately made me want to become a writer; and their humanitarian message helped me, more than perhaps any other force, to define the conditions in which I wanted to grow up.
Kate McNally, who started hosting the show in 1995 (two years before I left for college), grew up in Alaska but was raised by a mother from Harrisville and a father from northern Maine. They played old Hank Williams and Eddy Arnold country records around the house. When her father, a military man, was deployed on a remote mission to Turkey, McNally spent his sophomore year in New Hampshire. After leaving home and getting married, she lived in various parts of the country before returning here in 1978.
McNally already had two children when she enrolled at Keene State and became involved in college radio. "Everybody was listening to the Grateful Dead back then," she says, "and those guys were playing a lot of old tunes. It was a gateway. Coincidentally, the station didn't have an acoustic program, so I offered to make one.
The show was called 'Fiddlesticks' and it allowed McNally to develop and promote an interest in traditional folk music as well as the progressive bluegrass that had taken the folk scene by storm in the 1970s, giving us artists still familiar like Sam Bush and Béla. Task. McNally has been instrumental in bringing the best folk music, new and old, to New Hampshire ears since then.
At that time, the Folkway, a legendary restaurant, concert hall and versatile folk meeting place, was thriving on Peterborough Road. "There were a lot of acoustic venues in New Hampshire at the time, including counter dances, as well as local artists like Tom Pirozzoli and Devonsquare," says McNally. And on the coast, New Hampshire's dean of songwriters, the great and late Bill Morrissey, was building a national following.
After college, McNally was hired by WKNE in Keene to do the nighttime program and also started a Sunday morning folk show, "The Lighter Side". She eventually took the reins of a morning commute program. "It was a real trial by fire," she recalls. "I didn't know anything about commercial radio. When the station was automated in 1992, McNally was fired and took a job, first with a center for teens with drug and alcohol problems and later with Monadnock Developmental Services. (She continues to work full-time as a tobacco treatment specialist at the Norris Cotton Cancer Center in Lebanon.) But she had been bitten by the radio bug and when she was asked to work weekends for a radio station from western Massachusetts, she went for it. There she came into direct contact with a wider arena of singer-songwriters and hosted some of them on the air.
Unbeknownst to my teenager, listening in the back of my dad's Subaru, NHPR's long-running "Folk Show" nearly disappeared altogether shortly before McNally took over. His soft voice and warm manner, coupled with an impressive knowledge of a musical genre whose recording history stretches back a century, captured the affection and attention of listeners as folk music once again won. in popularity. Her new position on the microphone of a statewide broadcaster saw her being sent to host live shows at venues including the Brewster Academy Festival and the Peterborough Players Theatre. These live events connected her with her audience in a way she never had alone in the studio.
This sense of community was reinforced in 2003, when McNally's home in Marlow caught fire and she lost everything, including her pets. New Hampshire folk musicians and their listeners have come together to organize benefit shows to help with the rebuilding. "It was a big boost," she says. "It was heartwarming to feel so supported, and it made the world bigger."
In recent years, the Facebook group "NH Folk" has improved listener participation in the program itself, despite the technoskeptical streak of many folk music fans. "The Folk Show" can still only be heard live; programs are unrecorded, which means you're either there or you're not, just like the good old days. When all the bonds of space and time seem to slip, I find something stable about it. It also reinforces the feeling of being part of a community, as the Facebook group comes alive with real-time conversation at 7 p.m. every Sunday night, music-themed emojis and all.
With COVID locking us all indoors for much of the last year, I had a particularly acute feeling, when connecting Littleton, that I'm sitting with friends in a living room the size of the New Hampshire, while McNally spins us all records by fellow Granite Staters Wendy Keith and Julie Snow, Maine's Cormac McCarthy and David Mallett, former replacements like Hazel Dickens and Pete Seeger, and even up-and-coming local talent.
My parents still live in southern New Hampshire, and every few weekends I drive to see them. "Why not spend another night?" my father will often say, as dusk creeps into the Sunday afternoon.
But I tell him I can't, and he's to blame. I tell him I have an appointment with my car stereo at 7 o'clock sharp – for a drive north along Memory Lane.
"Playland Arcade" by Bob Lord – A day at the beach for the ears
Playland Arcade is kind of a love letter to Hampton Beach and all the craziness and inanity of New Hampshire," says Bob Lord, founder of Seacoast-based experimental rock band Dreadnaught and CEO of neoclassical music label PARMA. Recordings.
His band graced the stage with celebrities ranging from Dan Brown to Stephen King for the long-running 'Writers on a New England Stage' series from the Music Hall in Portsmouth, and he collaborated with rocker Pete Townshend on a legacy expansion The Who's musical in the double album "Method Music", so an achievement almost surprised Lord regarding his latest release.
"It's my first solo album! How did it last 44 years? he says.
Much like the sensory delights of a walk on the Hampton Beach boardwalk, the musical explorations of "Playland Arcade" vary in texture and flavor, from the creamy smoothness of soft serve ice cream to the salty grit of beach sand, and one, a tribute to legendary beach food purveyor Blink's Frydoe, even conveys the sweet flavor of the state's favorite Fair Trade food.
The virtuosity of the musicianship is ensured by Lord's fluid precision on bass and the roster of talent he attracts, such as drummer Jamie Perkins (of Billboard chart-topping band The Pretty Reckless) and keyboardist Duncan Watt ( composer of the multiplayer online game "League of Legends"). Oh, and add the Moravian Philharmonic Orchestra from the Czech Republic and percussionists recorded in Havana, Cuba – two collaborators Lord picked up in his role as a globe-trotting collector of new sounds for PARMA.
In his liner notes, Lord writes: "This summer of 2020 was the first in my memory where I couldn't visit 'Playland Arcade' – my favorite spot on the Strip… So while I wait for a return to the walk, I'm sharing this music with you. For more information or to purchase "Playland Arcade", visit boblordmusic.com. — Rick Broussard