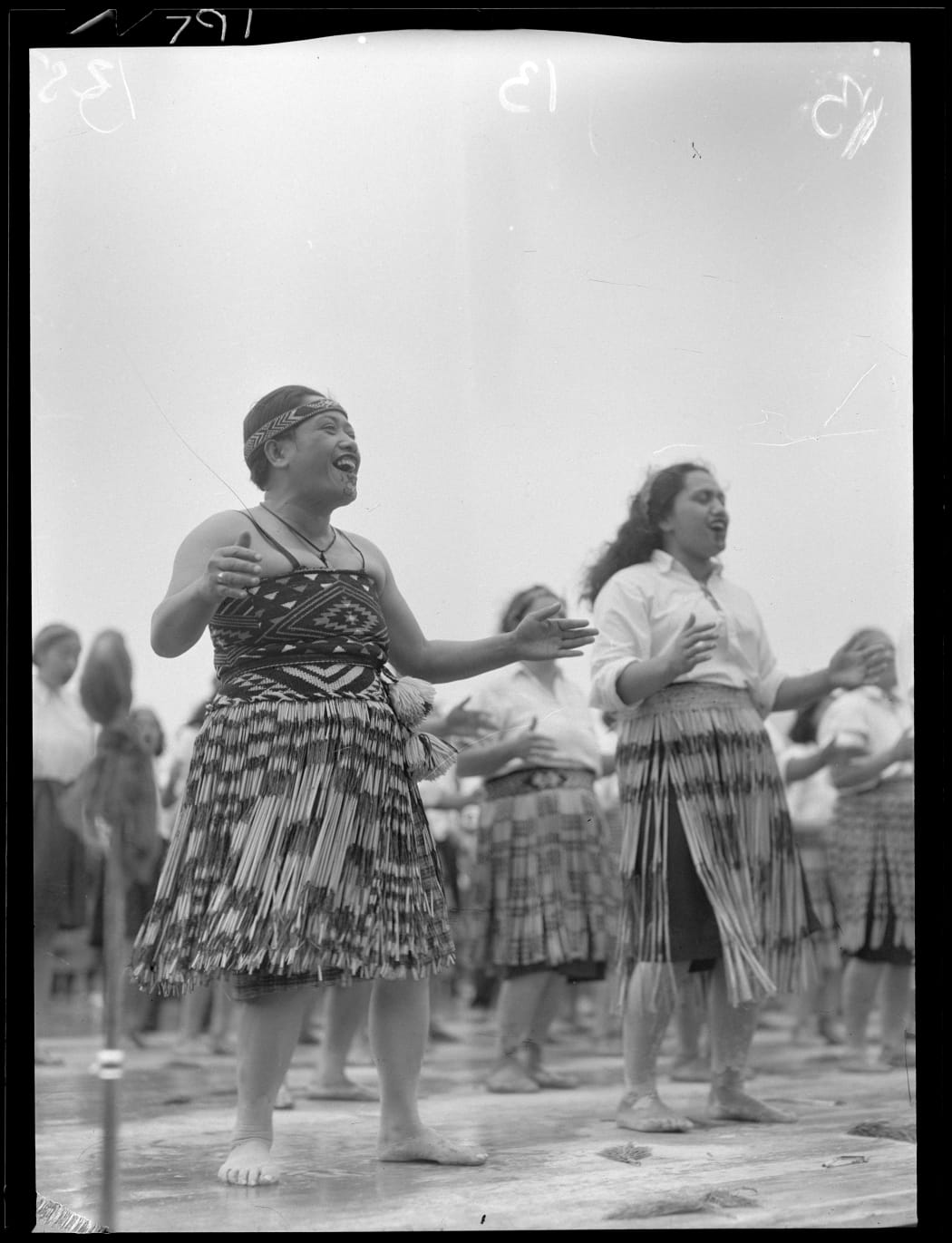 Influential Maori songwriters inducted into NZ Music Hall of Fame
The late Te Kumeroa "Ngoingoi" Pēwhairangi QSM and his aunt Tuini Moetū Haangū Ngāwai are the latest inductees into the New Zealand Music Hall of Fame.
Accomplished songwriters will be honored and commemorated in front of family and friends at the 2022 APRA Silver Scroll Awards.
Born in 1920 in Tokomaru Bay, Tuini Ngāwai (Te Whānau-a-Ruataupare) composed over 200 waiata and action songs throughout her life, while being a leader in revitalizing culture and Maori identity.
His songwriting touched on themes of love, death, and war, as well as more informal songs, with waiata like Kei Tangi in Big Ben still played today.
Ngāwai also founded the performers' group Te Hokowhitu-a-Tū, which assisted Sir Apirana Ngata in his recruiting efforts for the 28th New Zealand (Maori) Battalion.
During the war, she wrote many of her finest songs, including Arohaina mai e te Kingi Nui, which became the unofficial anthem of the soldiers of the Ngāti Porou C.
Her niece Te Kumeroa Ngoingoi Pēwhairangi (Te Whānau-a-Ruataupare, Ngāti Porou), affectionately known as Ngoi, carried on the Ngāwai legacy as a leader, educator and composer.
Pēwhairangi was best known for working with renowned Maori artists Prince Tui Teka and Dalvanius Prime, but she also composed many beloved waiata herself, including Kia Kaha Ngā Iwi, Ka Noho Au and Whakarongo.
But the best-known waiata in his repertoire would be Poi Ewritten by Pēwhairangi and produced by Dalvanius Prime for Pātea Māori Club.
The chart-topping tune, known as New Zealand's unofficial anthem, celebrated 40 years since its inception this year.
Pēwhairangi's influence went beyond songwriting, as she collaborated and motivated others to write in te reo Māori.