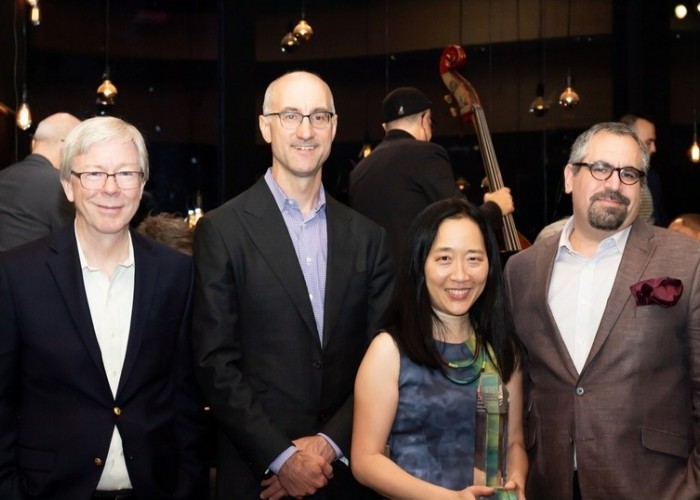 Helen Sung Wins Big at BMI Jazz Composers Workshop Summer Showcase
---
By smashIJuly 6, 2022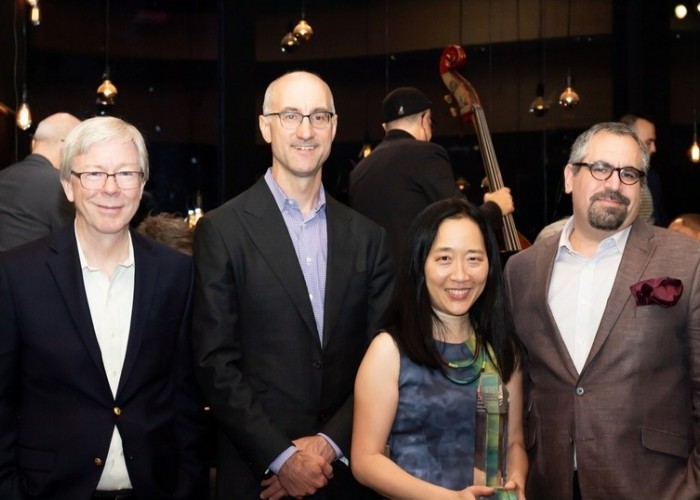 BMI's 33rd Annual Jazz Composers Workshop Summer Showcase, held June 13 at Dizzy's Club in New York City, showcased the best new jazz big band and orchestral compositions created during the 2021 season. -22 of the workshop. The evening was hosted by Music Director Andy Farber and Deputy Music Director Alan Ferber and judged by a panel of acclaimed jazz musicians and composers, including Michael Abene, Marcus Printup and Rufus Reid.
The BMI/New York Jazz Orchestra performed eight works, including "The Deep End" by Todd Anderson, "Vaqueiro" by Ann Belmont, "Water Lillies" by Patrick Cornelius, "The Goodtime Gardens" by Ethan Helm, "Summer's Ending" by Mike Malone, "Tis Bottle" by Len Pierro and "Minor Feelings" by Rin Seo. After an evening of performances, "Jazz Portraits: II. Wayne Shorter" was chosen as the winning piece by the judges. In addition to receiving the prestigious Charlie Parker Jazz Composition Award, the BMI Foundation also awarded Sung the $3,000 commission from Manny Albam—named in memory of the studio's late founder and longtime musical director—for compose a new piece that will premiere at next year's showcase.
The evening concluded with 2021 award winners Chuck Iwanusa and Tracy Yang performing their commissioned compositions, "No Man's Land" and "Sea Swell (Scene Taiwan II)".
For more information on this renowned workshop and its history, click here. comics
---
Meghan Stabile was the founder of Revive Music Group.

"I have no idea what I've done before! It's irrelevant," Ibrahim said. "I can't change anything. I can't change the past, I can't change the future, I can only deal with what is now.

The Detroit Jazz Festival announced its Labor Day weekend lineup during a live preview event that included a live performance by 2022 artist-in-residence Chucho Valdés.

Bounce pioneers Mannie Fresh and Big Freedia and other guests join Galactic on "Act Like You Know."

Mingus occupies a well-deserved image in the popular imagination, as a force of nature, an iconoclastic truth-teller, a volatile and emotional man with a violent side.