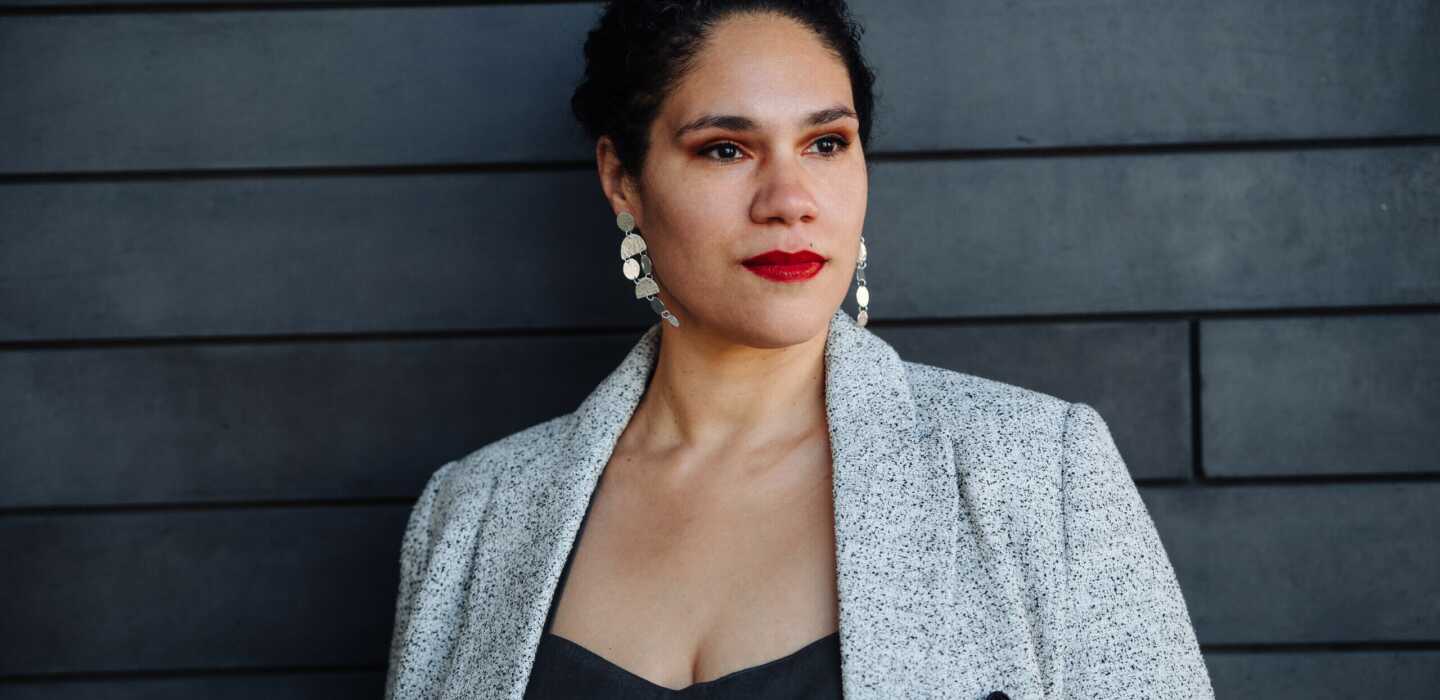 FM Symphony Celebrates Black Female Composers in 'Hear Our Voices Ring' Masterpiece Concert – InForum
The Fargo-Moorhead Symphony Orchestra's 2022-23 Masterworks Concert Series is on number five.
"It's a Five Star Season" features five favorite No. 5 symphonies created by five composers, performed by five soloists. But the first of five, "Hear Our Voices Ring," which debuts Saturday, Sept. 25, at North Dakota State University's Concert Hall Festival, spotlights the works of three black female composers.
This is the first time the symphony has performed works by living black female composers. The symphony orchestra will hold two performances, one at 7:30 p.m. on Saturday and a matinee at 2 p.m. on Sunday.
Narrated by Jeremiah Project Fargo Executive Director, speaker and Burundi native Laetitia Mizero Hellerud, "Hear Our Voices Ring" is a culmination of classical music and contemporary black female experience, an experience that Hellerud hopes will enlighten the problems of our time.
"How does this music fit into my vision? As a new American, I think this gig humanizes and personalizes, doesn't always fit in, and makes it temporal," Hellerud said. "And usually it's mostly dead white men, and so it's very timely and timeless with the idea of ​​unity and so American in how we can interpret that. There are so many things that can be explored.
The performance includes "Banner," by contemporary black composer Jessie Montgomery, "Umoja," by Valerie Coleman, and "The Shadow of Ethiopia in America," by pioneering black composer Florence Price. Tying it together is a performance of "Symphony No. 5," by Antonin Dvorak, who was heavily influenced by African-American composer Harry T. Burleigh.
Associating the works of black female composers with Dvorak may not at first seem like an obvious choice. However, FMSO Acting Executive Director Linda Boyd said Dvorak's music was deeply influenced by his experiences traveling to America and learning American folk music. And ultimately, Boyd said, each artist uses their music to express universal truths about the human condition.
"There's this common thread through all the work we do this year, and each composer takes their personal experience and translates it into a work of symphonic music, and I love that we're expanding what we consider to be classical music," Boyd said.
A 45-minute pre-concert Q&A session led by FMSO Music Director Christopher Zimmerman will allow audiences to ask questions about the pieces and continue the conversation about including diverse voices in all aspects of the art, including the concert hall. This conference is open to all ticket holders and is held at the Beckwith Recital Hall, which adjoins the Festival Concert Hall.
"It's great because Christopher will explain what to listen to in particular, and Laetitia will likely be there to discuss her own experience as a black immigrant living in the area," Boyd said. "It's just a very informal way of talking about what's going on in the concert hall and making people more comfortable with the tunes they're about to witness live."
"Banner" by Jessie Montgomery
FM Symphony will perform "Banner," a piece by emerging black composer Jessie Montgomery that examines the national anthem from the perspective of the African-American experience.
"Montgomery really had a hard time commissioning this piece," Boyd said. "And like many experiences with the feeling of whether this is our national anthem or the promise, or America's promise, and freedom and justice for all. Well, anything is better said anything. And so Montgomery really drew on her experience of the hope of this country and what we're still aiming for.
"Umoja" by Valerie Coleman
"Umoja" means "Unity" in Swahili, and is one of the signature compositions of flautist, chamber music innovator and composer Valerie Coleman. The Philadelphia Orchestra commissioned and premiered the symphonic version in 2019 – the first classical work by a living African-American woman the orchestra has ever performed – and we are thrilled to bring it to our audiences.
"The Shadow of Ethiopia in America" ​​by Florence Price
The music of Florence Price (1887-1953), an African-American composer, pianist, and teacher, received renewed attention when several of her works were discovered in her abandoned summer home in 2009. While she was doing her studies at the New England Conservatory of Music, was the first African-American woman to be recognized as a symphonic composer and the first to have a composition performed by a major symphony orchestra, her music has only received the attention and performances of the mainstream only relatively recently. "Ethiopia's Shadow in America" ​​is one of those compositions for orchestra discovered in 2009.
'Symphony No. 5' by Antonin Dvořák
As we celebrate composers who bring their own musical heritage to classical music, Antonín Dvořák (1841-1904) fits right in. He was one of the first Czech composers to receive worldwide recognition, known for his style which combined elements of humble folk music from his own region with classical orchestral music. His Symphony No. 5 is a colorful and exciting work that will conclude the concert with a dramatic finale.
"Composers began a long time ago to imbue their pieces of music with their country of origin," Boyd said. "Even Brahms made gypsy-type music. Sometimes classical music fans have their favorites, and it used to be depicted that there was that core repertoire and that was it. And orchestras really enjoy performing new music by living composers, and that's what we're doing with this Masterworks series.
All in all, the FMSO is looking forward to Masterworks' five shows this year, though "Hear Our Voices Ring" is probably the most intentionally prescient and thoughtful from a broader political and cultural perspective, which Boyd is excited about. and his team.
"That's what I like to think of as uniquely American," Boyd said. "We are so much richer for all of these voices in the national culture and then to weave that through Laetitia's experience as a new American and how that has been shaped by her cultural experiences as well."
For tickets and more details, visit fmsymphony.org or call 701-478-3676.
The Urban Overture group becomes UpTEMPO
UpTEMPO (formerly Urban Overture) is a membership group offering special events and discounted concert tickets for people in their 20s and 30s who want an informal concert experience and network with their peers.
The band will only host UpTEMPO: Masterworks Opening Night Champagne Pre-party from 6-7 p.m. on Saturday, September 24 at the Soiree Teahouse on 12th Avenue (across from the concert hall).
For more information on membership and tickets, visit
.
This article is part of a content partnership with The Arts Partnership, a non-profit organization that cultivates the arts in Fargo, Moorhead and West Fargo. For more information, visit theartspartnership.net.