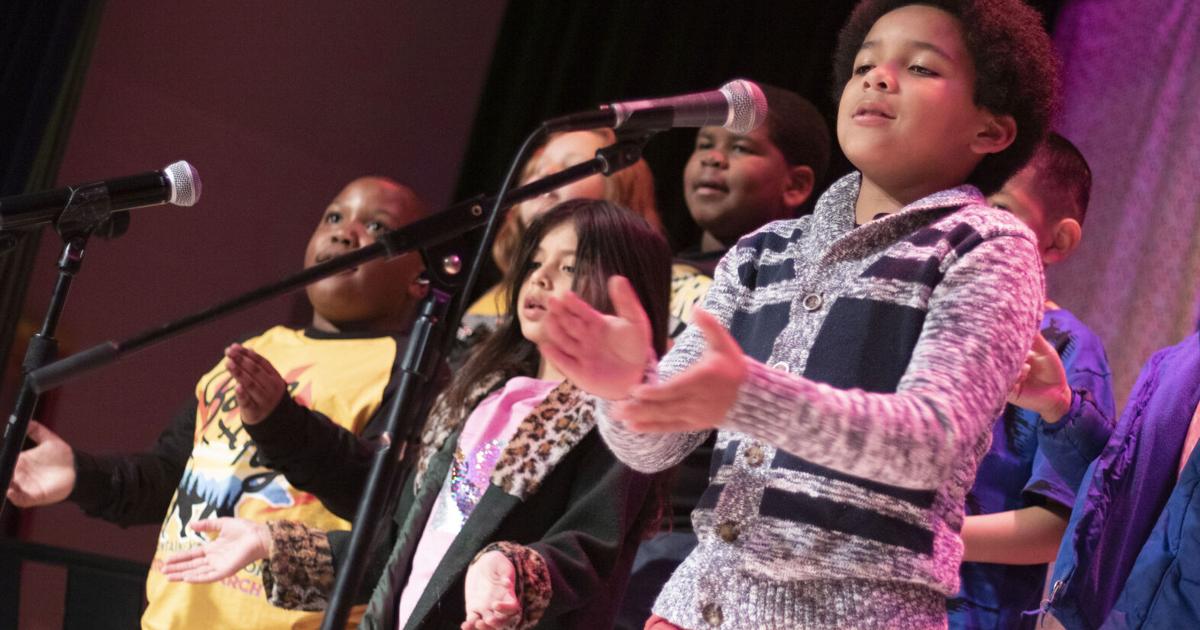 Bell Elementary students honor singers and songwriters as part of Black History Month program | News
SCreams of excitement filled the cafeteria as second and third graders from Bell Elementary School at Tyler ISD warmed up for a live performance celebrating Black History Month.
For two months, students have been preparing to pay tribute to black singers and songwriters who have marked the music industry.
Lyndsay Boone, music teacher at Bell Elementary, said she was honored to lead this show for parents, especially because of the impact of black artists on music.
"We celebrate black history through music, which is so fitting because American music wouldn't exist without black history," she said. "We wouldn't have soul or rock or hip-hop or rap or gospel or any of those genres without black history. I think a lot of people might not realize that, so I want my students to know that.
In addition to giving light to artists and songwriters, Boone hopes to create a sense of pride for African-American students once they realize how important black history is in everyday life.
"I want my African American students to be really proud that their heritage brought out all of these things (the music), to me it's only fitting that this is how we celebrate black history across the music because it's a big part of black history," Boone said.
Boone was thrilled to see the students perform songs by black songwriters, including Bill Withers, Sam Cooke, Marvin Gaye, Motown singers and more, she said.
Throughout the night, second graders took the show with piano and vocal performances while third graders played ukulele and sang.
Boone said she was very excited that some of the students started playing the instruments a few months ago and were still performing the songs fearlessly.
Although it was an event organized by student performers, Boone joined other educators on campus to surprise students with a musical performance to end the evening.