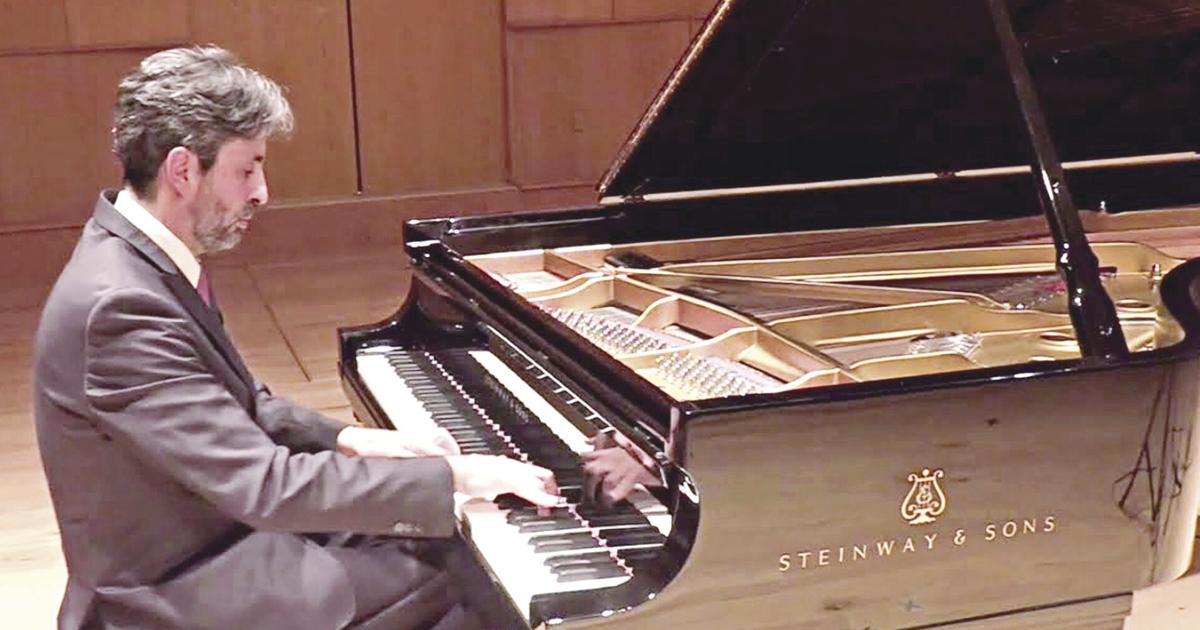 A&M-Commerce will present a concert featuring Latin American composers | Local News
Chances are that many people, when they hear of a piano concert featuring the work of great composers, think of Mozart, Beethoven, Chopin, Liszt, Brahms and Rachmaninoff.
However, while all of these composers have produced works that have stood the test of time and have deservedly earned places in the "standard repertoire" for pianists around the world, there are many composers from non-European countries. who for centuries have written extensively for the instrument.
With that in mind, the Music Department at Texas A&M University-Commerce will present its Latin American Music Festival concerts this week, Wednesday and Thursday. The concerts will feature pianists Alejandro Cremaschi from Argentina, Andres Jaramillo from Colombia and Alessandra Feris from Brazil – who will each perform a wide range of works, spanning many styles, by Latin American composers.
Although Cremaschi is originally from Argentina, he is currently a professor of piano at the University of Colorado at Boulder. Holder of a doctorate in musical arts from the University of Minnesota, his areas of research include the concert repertoire of Spanish and Latin American composers.
During his concert, scheduled for Wednesday at 7:30 p.m., Cremaschi will perform selections by Brazilian composers Oscar Lorenzo Fernandez, Inah Machado Sandoval and Astor Piazzolla, and Argentinian composers Luis Jorge Gonzalez, Luis Gianneo and Carlos Guastavino.
After Cremaschi kicks off the concert on Wednesday, Jaramillo and Feris will perform on Thursday.
Jaramillo, originally from Colombia, is a member of the music faculty at California Baptist University, where he teaches courses in applied piano, chamber music, music theory, senior recital class, musicality and music in the global cultures. In addition to teaching, Jaramillo maintains a busy performance schedule, often playing the works of contemporary and Latin American composers as well as standard classical piano repertoire. He holds a Doctor of Musical Arts degree in piano performance from the USC Thornton School of Music, with minor areas of study in music theory, instrumental conducting, and collaborative keyboard arts.
During his concert, scheduled for Thursday at 5 p.m., Jaramillo will perform music by eight different Colombian composers. The show will open with works by Luis A. Calvo, Adolfo Mejía and Jorge H. Pinzón – all of which borrow heavily from the European classical tradition. After these pieces, Jaramillo will play selections influenced by traditional Colombian music and dance rhythms by composers Carlos Vieco Ortiz, Aurelio Vásquez Pedrero, Jorge A. Salazar, Luis E. Nieto and Germán Darío Pérez.
The last performance of the festival will be provided by Alessandra Feris, who will begin her concert at 7:30 p.m. on Thursday.
Feris, originally from Brazil, is an associate professor of piano at the University of South Dakota. With a doctorate in piano performance from Florida State University, Feris also studied at the prestigious Hochschule für Musik (University of Music) Franz Liszt in Weimar, Germany. In addition to teaching, Feris is dedicated to the dissemination of Latin American music and is often asked to create works by contemporary Brazilian composers.
Feris is also well known as a collaborative pianist, performing regularly in Duo Weimar with cellist Pedro Bielschowsky and Duo Paul-Feris with oboist Jeffrey Paul.
During her concert on Thursday, Feris will mainly play selections from Brazilian female composers such as Eunice Katunda, Catarina Domenici, Marisa Rezende, Alda de Oliveira and Chiquinha Gonzaga. However, she will also perform pieces by Brazilian male composers Heitor Villa-Lobos and Marlos Nobre, as well as Uruguayan-born American composer Miguel del Águila and Venezuelan composer Teresa Carreño.
All three performances will take place in the A&M-Commerce Music Building inside Finney Concert Hall.