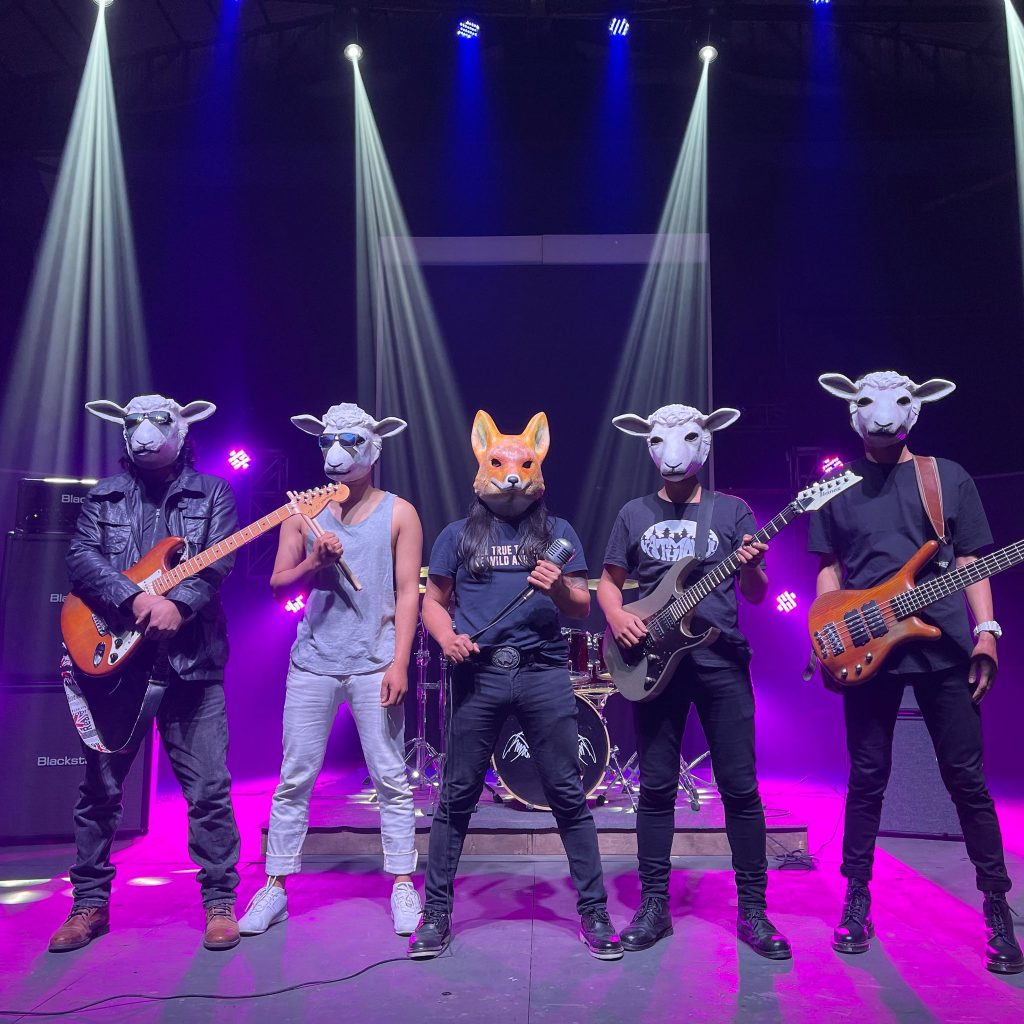 7 Most Popular Mt 8848 Songs Worth Listening Forever
The popular Nepalese folk-rock band Mt 8848 was formed in 2005. Since its debut, the band has been able to show its versatility by playing different genres like Nepali folk, blues, country, jazz, rock and others. The group is very popular among rock heads, and some of their songs are remarkably popular among listeners. So far, the group has released two albums, and both of them are a hit among the Nepalese rock music fraternity.
At the end of 2019, Mt 8848 got their new vocalist Jigmee Wangchuk Lepcha to replace Darshan Rai. Lately, the group is releasing new songs frequently, and all of them are worth listening to.
This week Onlinekhabar brought seven Mt 8848 songs worth listening to.
1. Maski Maski
Maski Maski is one of Mt 8848's biggest hits. The song is about the singer's reaction to a woman who impressed him. This Mt 8848 song is also performed in many pubs and school programs. The intro of the song which is accompanied by a flute is a signature note.
2. Sathi (60)
It is also another of the band's most popular songs. It is part of the Mt 8848 album, Yo Sansar. As "sathi" means 60 in Nepali, the singer asked his beloved, "Will you be with me when I turn 60?" The song has a very happy rhythm which helps to let your body groove.
3. Chiuri Pool
Chiuri Phool is inspired by a song that follows folk patterns. As the song features tunes of madal, flutes and sarangi, it gives folk vibes to the listeners. The song is taken from the album Jeu Ko Masu.
4. Ko Masu Game
Along with the song, the music video for Jeu Ko Masu is also just as interesting. The music video for the song features ascetics dancing and playing guitar. The song consists of variations ranging from a soft vocal at the beginning to a powerful riff and a melodious guitar solo. The song also represents the album of the same title.
5. Raat Gujarna
Raat Gujarna is from the album Yo Sansar. In the song, the singer wants to stay alive by remembering the good old days. Although the song is well composed, written and performed; it is still considered the underestimated number of Mt 8848.
6. Lachar
It is a very emotional song from Mt 8848. The music video of the song portrays the feeling of students living abroad who want to return to their home country but are forced to stay there. Many students and workers living abroad can identify with this song.
7. Neta
This is the band's last song released just over a month ago. The lyrics of the song are very much related to the current state of Nepal. It depicts how people in power, especially political leaders, have ruined the situation of the country.