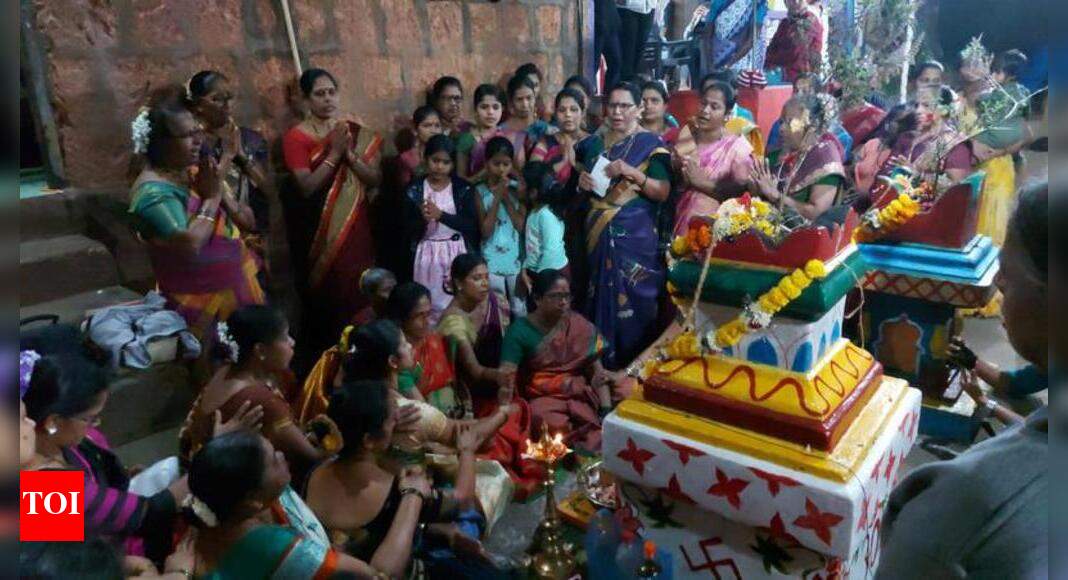 Rural women in Goa immortalize the pandemic and incorporate it into dhalo folk songs | Goa News
Keri: Traditions in India have always been dynamic and vibrant, encompassing not only the ancient but also embracing the modern. Nothing could reflect this more faithfully than the eco-feminist dhalo festival which is celebrated every winter in the hinterland of Goa by rural women.
This year in Savoi Verem, as the women performed the folk dance, fugdi, accompanied by folk songs, viewers were pleasantly surprised to find the lyrics mentioning masks and sanitizers and comforting the women by asking them not to worry about it. new requirements induced by the pandemic.
The song even included the now iconic phrase coined by Chief Minister Pramod Sawant – "bhivpanchi garaz na" (there is no need to be afraid) – during the pandemic in Goa. The phrase has been widely discussed in the state, with many citizens also using it to criticize the state government's response to the pandemic.
"We usually recite songs that are passed down to us from previous generations, but sometimes incidents that have a profound impact on our minds in the present are also woven into the songs. Covid-19 has shaken our bodies, minds and souls and hence the fugdi songs have been composed with reference to the protocol," Kanvgal folk artist Surekha Madatkar told Savoi Verem.
The dhalo songs, sung by the women of the country, are an oral recording of the socio-cultural ethos, traditions and even significant events of the time, which have been passed down from generation to generation through this eco-feminist festival.
For example, although Goa was under the Portuguese in 1948, the dhalo songs sung by Varkhande women in Ponda to this day refer to the assassination of Mahatma Gandhi on January 30 of that year.
True to their traditions, the women of Goa have now immortalized the pandemic in their folk songs, to be passed down from mother to daughter as long as the folk tradition thrives.