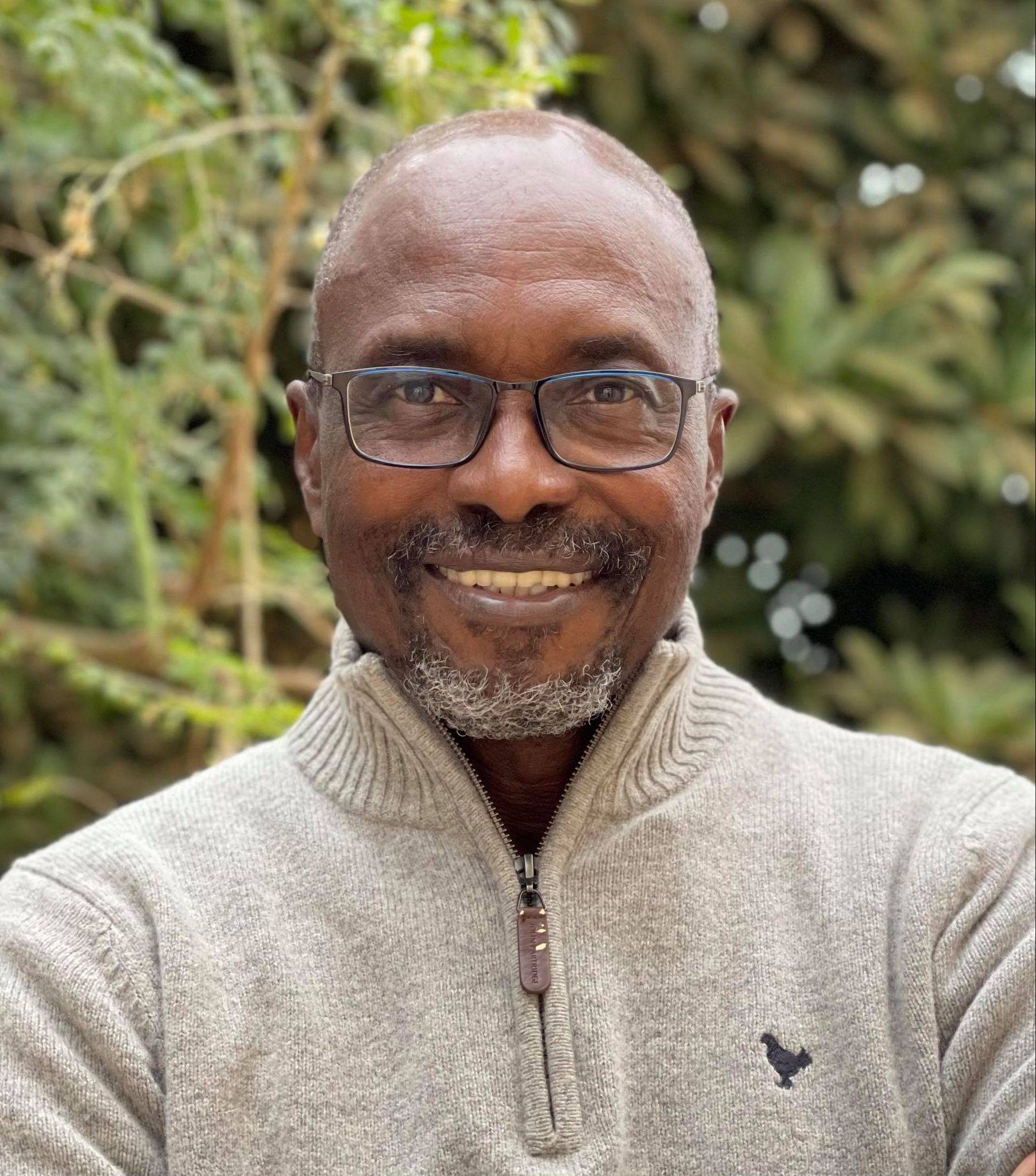 Retired engineer Hubert George preserves Guyanese folk songs through classical guitar arrangements
US-based Guyanese and classical guitarist Hubert George is on a mission to preserve Guyanese folk songs through classical lead guitar arrangements. His guitar playing, which started as a hobby in the 1970s, became complex and the classical music enthusiast went to great lengths to make the songs accessible to everyone through sheet music.
On George's website (guyanesefolksongs.com), he has made available about 100 arrangements, which he was able to compose thanks to the compilation and transcription of the late musician and educator Lynette Dolphin. "…There are indeed many more than the 100, but she had to select a limited number of the most frequently requested for publication," George pointed out. "Also, quite remarkably, many Native American Indian folk songs are missing. I understand that Rohan Sagar, a renowned Guyanese ethnomusicologist, is currently taking steps to fill this gap.
George, who was born in Region Six (East Berbice-Corentyne), spent his early years in Liverpool-Manchester, Corentyne. He attended St Stephen's Primary, Tutorial High and Queen's College. His childhood was filled with the sweet melodies of folk songs, which he sang at night with his grandmother, whom he described as a "rather strong-willed woman – a disciplinarian – who at various times in her life was a school principal, rice farmer and community activist.
His love of folksongs and culture was also influenced by one of the pioneers of Guyanese folksong, the late Vesta Lowe, a member of George's extended family, who lived a stone's throw from his grandmother's residence. . Opposite Lowe's was the home of the late Philip Moore, the artist who sculpted the 1763 monument. George was surrounded by culture and art. Even his schooling maintained that according to the guitarist, during his elementary school years, all students were regularly exposed to folk and national songs through the "Broadcast to Schools" music program run by Lynette Dolphin.
Moreover, having lived and worked in various places in Guyana, including the interior regions, positively influenced his interest in folk songs. George shared that he connected with the challenges told in many songs, due to experiencing different livelihoods. George's employers in Guyana included the Ministry of Education, the Office of Parliament, the Guyana Geology and Mines Commission, the Hydroelectric Division of the Ministry of Works and Water Resources, and Guymine.
While his childhood was shaped by his love of folk songs, George's fascination with playing classical music on the guitar came much later as he pursued his undergraduate studies at the University of New York. Brunswick in Canada. Meanwhile, one of his schoolmates at the time, the late Clive David of the former string band Combo, played folk and pop songs through classical arrangements on his guitar. "He [David] used to strum his guitar to the accompaniment of a nostalgic group of Guyanese students who occasionally got together informally to sing folk songs. Then one day I heard him play the same nylon guitar but in the classic style (finger picking) where you can easily distinguish the bass from the melody, and identify several voices. It sounded like a mini orchestra; I immediately hooked. I then learned by myself to play the guitar with the wise advice of Clive. I also remember competing to learn basic guitar songs and sharing tips with another college classmate, Steve Richmond (one of my QC classmates, who lived on Anira Street in Georgetown) . He was more advanced than me because of his piano exposure; so I also learned from him," George explained.
George continued to play the guitar after his undergraduate years, but due to the pressures of university studies, his professions as a geological engineer and international civil servant and other hobbies such as his lifelong interest in photography, his evolution on the guitar slowed down.
After retiring in 2012, George had plenty of free time and returned to his guitar once again. Having worked in Canada, Europe and Africa, he was absent from Guyana for 17 years. Retirement brought nostalgia for Guyanese folk songs which he focused on when he resumed playing classical guitar as his primary hobby. While in Africa, he observed vibrant cultural practices that took pride in how they celebrated their culture. The experiences got him thinking by comparing the continent to Guyana, which had a markedly different historical trajectory. It was this disparity that motivated the guitarist to think about areas where improvements could be made in Guyana.
"Folk songs reflect the values, attitudes, [and] morals as they evolve over time. They also chronicle important historical events, ceremonies, past livelihoods and cultural practices. They give us a sense of who we come from and therefore a deeper sense of who we are – our identity – and, as a result, greater self-respect and responsibility. Folk music therefore represents a cultural heritage which, in my opinion, deserves to be preserved and valued. A sustainable way to start this would be with young people – by incorporating folk songs into national school system music curricula," said George. It is this desire to promote Guyanese heritage and return respect and adoration for the arts, especially folk songs, that led to the classical guitar arrangements of Guyanese folk songs.
George, who considers himself an amateur, enthused that creating these arrangements provided him with the "all-important cognitive stimulation" he needs in his "so-called golden years". Plus, he easily shares with other interested guitar enthusiasts through his website.
At his own pace, at different times of the day, he works on arrangements, which allows him at this pace to finish about one piece per month. Slowly, but surely, it adds to the volume of materials. Its greatest satisfaction is knowing that they will be available to a variety of users, perhaps even students who are part of music education or an appreciation program within the national school system and who knows. , maybe one day for film/video or other media producers.
Besides preserving folk songs, the provision George has made in sharing the sheet music will help those interested in learning to play Guyanese folk songs in a classical guitar style. Finding the chord notations for 100 folk songs was no small feat. George recounted that when he visited the National School of Music to obtain sheet music for the folk songs, he was surprised to learn that they did not exist locally. With persistence, he later learned that someone in the United States had a personal copy of Dolphin's "100 Folk Songs of Guyana", published in 1966. It became the original source for many of his classical guitar arrangements.
"The arrangements I create are invariably longer than the original material, with distinct structural sections and guitar-friendly adaptations. Many of these arrangements also underwent significant changes in key, harmonization, and rhythm, among other things. My arrangements are suitable for guitar, but could be adapted for other instruments, such as steel pan," he pointed out.
Along with these arrangements, George has also uploaded videos of himself playing the arrangements to demonstrate that they are playable. He credits the late notable Guyanese musician Derry Etkins with encouraging him to make the videos.
Initially, when he created his website, his intention was for it to serve as a platform where like-minded enthusiasts could upload and also share their folk song arrangements. Over time, he began to realize that locally there were few people able to contribute due to lack of music reading/writing skills. He said he knows Etkins has been instrumental in starting a program that has led to improvements in this area and asks anyone with the knowledge and interest to take up the challenge and contact him via Facebook.
"While the current generation of young people may not have had sufficient musical education and therefore have limited appreciation and consequent demand for folk songs and national songs, this may well change for the next generation, if as a society we feel that aspect of our cultural heritage is important enough to address it now… So, I view my effort primarily as a cross-generational effort; my way of giving back to the society I came from," said George.
All of his folk song arrangements are freely available as he sees no point in creating barriers that would limit access to others who share a similar passion for cultural heritage.
Information and links to previews and performances of solo guitar arrangements of Guyanese folksongs can be found on George's website.
George is also the author of a book called "Arrangements of Guyanese Folk Songs for the Classical Guitar". Songs featured in his book include the ceremonial drum song Akawaio; Farewell Arawak; Aunt Bess; Ay Bengalee Babu; fiah of bamboo; Berbice gal; Chicken coop without feeder; City Hall; Colored Girl in the Ring; Come to my queh queh; Doh-doh mama baby; Good night Ay; Itanami; Las'wan; Limba Sally; mom sundo; Manin 'neighba; Manin' train ah pass; Me not yet dead; Outside ah chamba winda; Sancho lick and love; daughter of Sitira; Sun ah go dung; Sweet Madeleine; Tell it to Myra; Telma leaves, her mum halla; and the man of the wood.