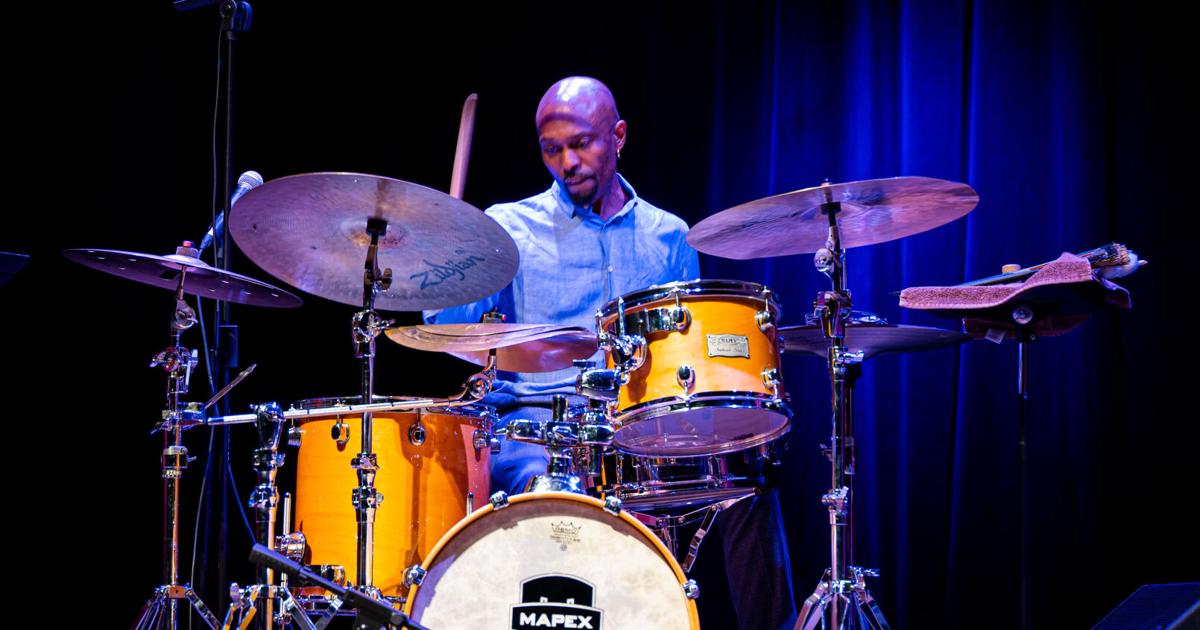 Quartet delivers a new take on familiar Bucknell folksongs | Applause
LEWISBURG – We all sang the words "This land was made for you and me," but perhaps the image of "you and me" in our minds was different from you and me actually sharing our land. A group of four American singers bring those old songs in a fresh and new way.
The American Patchwork Quartet (APQ) will perform Sunday at 4 p.m. at Bucknell University's Weis Center for the Performing Arts.
Consisting of Grammy-nominated singer Falu Shah, Grammy-winning guitarist/vocalist Clay Ross, three-time Grammy-winning drummer Clarence Penn and highly acclaimed bassist Yasushi Nakamura, APQ revels in singing age-old American folk songs. several centuries that highlight the roots of immigrants. who created our country.
"We ultimately want to show how deeply connected we all are as Americans and as human beings, no matter where we or our ancestors are from," said Ross, also the band's founder. "We hope to achieve this through joyful, creative and masterful music."
Over the next two months, they will be touring Connecticut, New York, Arkansas, Georgia and Dubai, United Arab Emirates, among other locations.
"American Patchwork Quartet performs traditional American roots music brilliantly," said Kathryn Maguet, Executive Director of the Weis Center for the Performing Arts. "These timeless tunes are brought to life through a new lens – a lens that reflects a more inclusive expression of the Americas' true 'melting pot'."
Carleigh Welsh, of the Levitt Pavillion, in Westport, Connecticut, described the APQ as "a lively group of powerful artists in the making".
"We think we know these tracks so well – but Clay Ross and APQ turn each song into an adventure, a journey, a discovery – and a reminder that as Americans we are bigger than we think" , said Krys Holmes, of The Myrna Loy, in Helena, Montana.
"Audiences will be moved by these familiar folk songs about life, loss, work and hope," Maguet said. "The exceptionally talented musicians of the APQ promise to deliver a wonderful journey through the landscape of the American immigrant experience."
All visitors to Bucknell University are required to wear a face covering while inside. For more information or to order tickets, visit https://bucknell.universitytickets.com/w/event.aspx?id=2327&p=1.
Email your comments to CindyOHerman@gmail.com