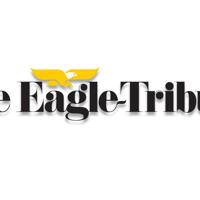 Poetry in popular songs | Local News
Some songs get stuck in your head, playing over and over until their charms are worn out.
Other songs have a more satisfying endurance, coming back to us at times when we need to hear their messages.
These are the kinds of songs that Brian O'Connell will be discussing in a talk called "Poetry of Popular Song" at the North Andover Senior Center on Monday, November 15 at 10 a.m. Program registration is available at 978-688-9560.
"The presentation will explore the wonderful songs we call 'standards,' which have stood the test of time and which almost everyone instantly recognizes," O'Connell said. "I will particularly focus on the lyrics and the incredible poetic genius that so many of these songs display."
O'Connell is director and founder of the Sarteano chamber choral conducting workshop in Tuscany and holds a master's degree in choral conducting from the Boston Conservatory. He has taught voice and conducting, in addition to conducting choirs, at universities throughout New England.
"My experience with poetry dates back to my grandfather, who infused me with a lifelong love of poetry," O'Connell said. "Of course as a singer and conductor, I have to diligently study my texts in order to give an interpretation that is authentic."
He said many standards have well-crafted lyrics and points to "What a Wonderful World", which was written by Bob Thiele and is best known in Louis Armstrong's version.
There are five stanzas of unequal length in the song, O'Connell said, although the rhyme schemes of the first, second, and fifth stanzas mirror each other, "which adds to the overall construction".
He points out that a "unifying factor" in the song is how perceptions are grounded in different senses or faculties, which are identified by the phrases "I see; I think; I like; I hear; I watch; I will never know.
"First opening is to nature, then to the sky and the beauty of day and night, third to the colors of the rainbow on the faces of mankind, and finally to the hope of the humanity found in our children," O'Connell said. "What a wonderful poem."
He plans to discuss the qualities that make Armstrong's version of this song "definitive," as well as versions of Ray Charles' "Come Rain or Come Shine," Patsy Cline's "Crazy," and others.
The American Songbook, where standards are usually found, contains pieces by composers like George and Ira Gershwin or Rodgers and Hart, and dates back to the 1920s and 1930s, O'Connell said. The songs usually first appeared in musicals that are often forgotten, while the songs have lived on for generations.
"For example, as many as 102 vocal albums contain 'Come Rain or Shine,'" O'Connell said.