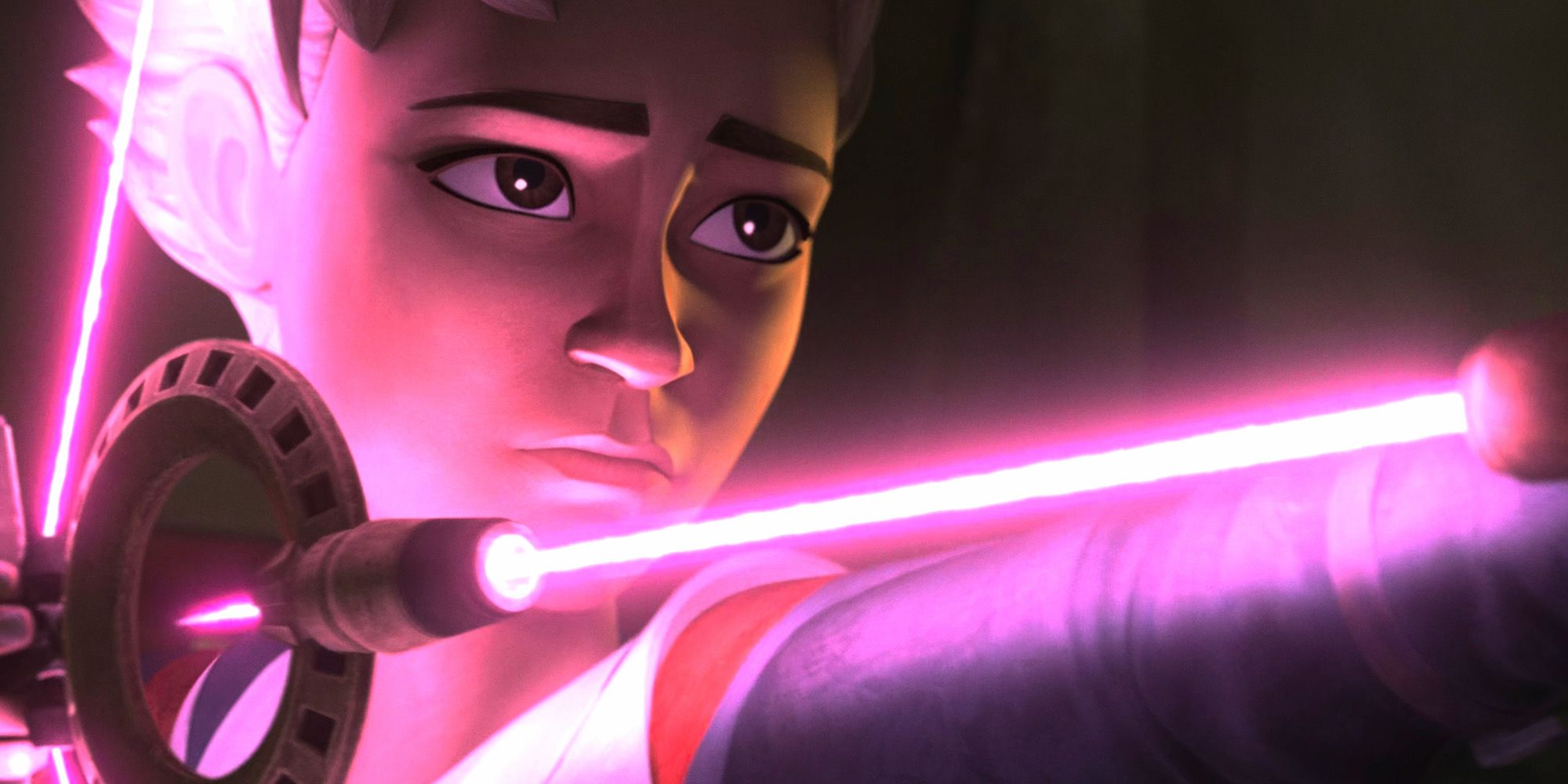 Omega will be older in Bad Batch season 2, composers confirm
Although many details about The Bad Batch season 2 are being kept under wraps, the Kiner Brothers reveal that Omega will be a bit older.
Omega will be older when it returns Star Wars: The Bad Batch season 2, according to the composers the Kiner Brothers. Viewers met Omega (Michelle Ang) in the very first episode of the animated series, a 90-minute special that wowed its audience on May 4 last year. The character was revealed to be a clone made from Jango Fett's pure DNA, making her and Boba Fett the only unaltered clones in existence. Omega has thus become very valuable to the galaxy and joins her team of clone brothers in Clone Force 99 (Dee Bradley Baker) on the newly formed Galactic Empire's wanted list.
Although many details about Season 2 of the series are being kept under wraps, Season 1 offers an interesting journey for the Bad Batch. Crosshair decided not to return to his group of brothers and sister, despite being abandoned by the Empire. This could be due to his inhibitor chip, although he told the Bad Batch he had it removed. A headache he felt in the Season 1 finale could be proof that the Empire lied to him, which means he may need to be rescued by his brothers in the next season. . The end of the season also contained an important clue as to how the Empire would continue to use cloning technology by bringing Kaminoan Nala Se to a new facility, which could be a potential connection between this series and the sequel. star wars trilogy. Amidst all of this, the Bad Batch will still be trying to navigate the galaxy now that they are no longer soldiers.
Related: Palpatine's Monster Could Appear In A Bad Batch And Solve A Clone Wars Story
Now the Kiner Brothers shared on the YouTube podcast The Convor Call this The bad batch season 2 will see a time jump big enough that Omega will be older than she was when she last appeared. The composers, who worked on Star Wars: The Clone Wars and star wars rebels in addition to their work on The bad batch, had to stay tight-lipped about their work on the second season, but were still able to talk about the experience so far. They shared that the reason is, in fact, "really cool" in addition to carefully adding that Omega will be "a little older"than season 1 (but still"not a lot").
With the lack of information to come for season 2 of the series, this inference of a time jump is still something viewers look forward to as the wait continues. Omega might be closer to her teenage years now and therefore more capable of holding her own in combat, although she was well on her way when she was last seen in Season 1. She might even start taking some more after his brother Boba, in both looks and skills. This time jump also leaves plenty of room for the Bad Batch to figure things out for the start of Season 2. Whether they return to work as mercenaries or join Captain Rex in his first Rebellion-like endeavors, Clone Force 99 will be given it's time to have an established routine by the time Season 2 premieres.
Unfortunately, there is still no release date for The bad batch season 2. While it was previously reported that it will be released in Spring 2022 by issues of Star Wars Insiderthey've since pulled the Spring 2022 label, and even Disney themselves haven't mentioned the series in a star wars 2022 in review. However, with this knowledge of the composers hard at work on the season, viewers can hope that much of the work needs to be done already. The anime series still has the potential to release later this year, possibly between the end of Andor and the approximate Christmas release of The Mandalorian season 3. Either way, an older Omega will surely make audiences feel like a lot of time has passed when Star Wars: The Bad Batch Season 2 is finally out.
Next: Boba Fett Continues Star Wars 2021 Kamino Patch
Source: The Convor Call/Youtube
The Boys Spinoff loses 2 cast members
About the Author