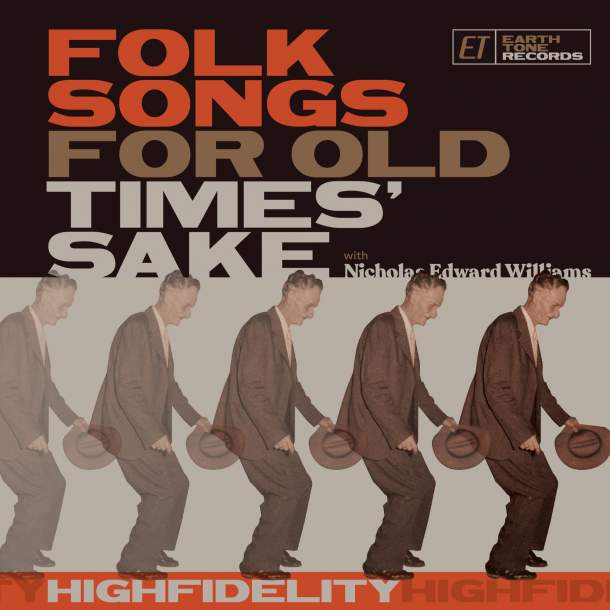 Nicholas Edward Williams releases Folk Songs For Old Times' Sake
Today, folk musician Nicholas Edward Williams unveils its second release Folk songs for the sake of the good old daysencompassing 14 tracks of rearranged traditional folk ballads, early country, foothill blues, old-time and ragtime.
Longing for a myriad of musical ghosts from the past, Williams breathes new life into dusty songs handed down long ago in oral tradition, mined from the earth and sung for generations before recordings were made. Folk songs for the sake of the good old days connects to this deep history while intriguing casual listeners and lovers of contemporary Americana.
"These renditions seem to fall somewhere between the ideals of hardcore traditionalists and listeners who might appreciate folk, blues, or country music, and that seems appropriate. I'm not authentic, in the sense that I didn't grow up with this music, nor do I have family ties to these genres. My love for this music started traveling the country before moving down south and really starting to study the history behind it all.."
Folk songs for the sake of the good old days is steeped in equal parts entertainment and preservation, anchored by an authenticity that can leave less-informed listeners with the impression that the songs are Williams' creation. Recorded atop Lookout Mountain in Williams' home studio in Rising Fawn, Georgia, home of pioneering guitarist Norman Blake, the album's simple yet adequate instrumentation gives the songs new vitality and a new place in the modern world. , showcasing the longevity of their melodies.
Kicking off the record is a velvety, hard-hitting ragtime rendition of Elizabeth Cotten's "Shake Sugaree," where Williams lays the groundwork for infectious Piedmont blues, ragtime banjo and ethereal vocals, highlighted by a surprisingly appropriate clarinet from Gordon Inman, and bass guitar from Cody Ray, nodding to the articulation heard on Paul Simon's Graceland.
The energy quickly shifts to the old days with William's delightful rendition of the traditional "East Virginia Blues", accompanied by double bass and fiddle. A mix of influences from The Carter Family and The Stanley Brothers leaves no doubt about this track, recorded around a microphone with happy and soaring three-part harmonies by bassist Jade Watts and violinist Emma Dubose. The same texture and format is found in renditions of the 17th century Scottish ballad "Peggy O" as well as The Carter Family's "Thinking Tonight of My Blue Eyes", bowing to Gene Autry's 1942 version.