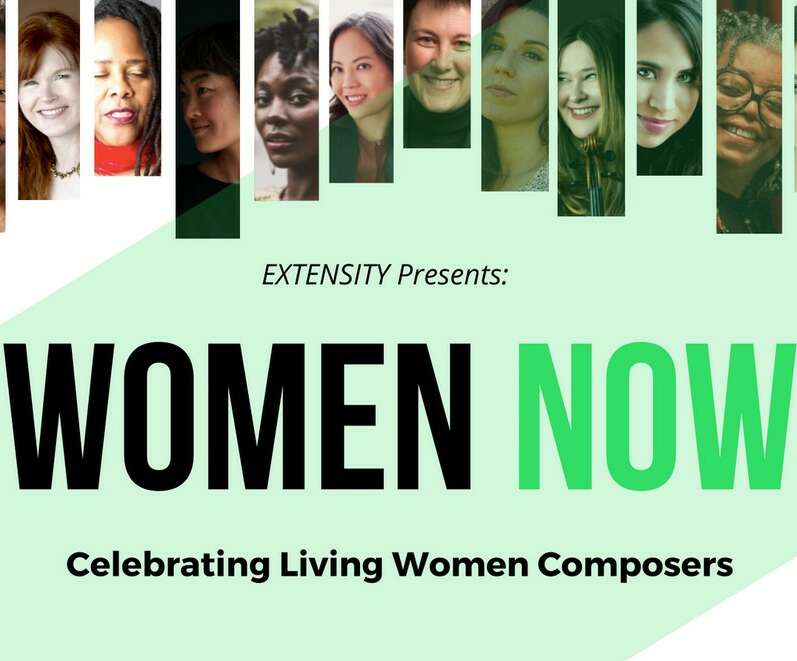 New Month-Long WOMEN NOW Festival to Celebrate Living Composers
Entitled "WOMEN NOW", the month-long Spotlight Festival is funded by the New York Foundation for the Arts (NYFA), the American Composers Forum (ACF), and the Organization of the Sphinx.
Much of the festival will take place live at The box Plant in Queens. The festival's opening concert features the soprano Yvette Keong and pianist Nicole Cloutier in a musical program of Tonia Ko, Libby Larsen, Thea Musgrave, and others. The next concert features violin-piano duets performed by Ariel Horowitz and Alexa Stierwhile the pianist Sarah Cahill will also give a lecture-recital on a range of female composers.
While many events will be held live, there will also be a range of virtual events that can be attended remotely online. These include the Equity NOW panel on gender and diversity in the arts, which includes representatives from Sphinx, NYFA and ACF.
Additionally, there will be a virtual interview with the composer Andrea Casarrubioswhose new cello concerto, "Armadura", has been specially commissioned for the festival and will be performed at his last concert by the cellist Christine Lamprea.
The festival will be held from March 5 to 26 to celebrate International Women's Month. Tickets are available at Extensity website.