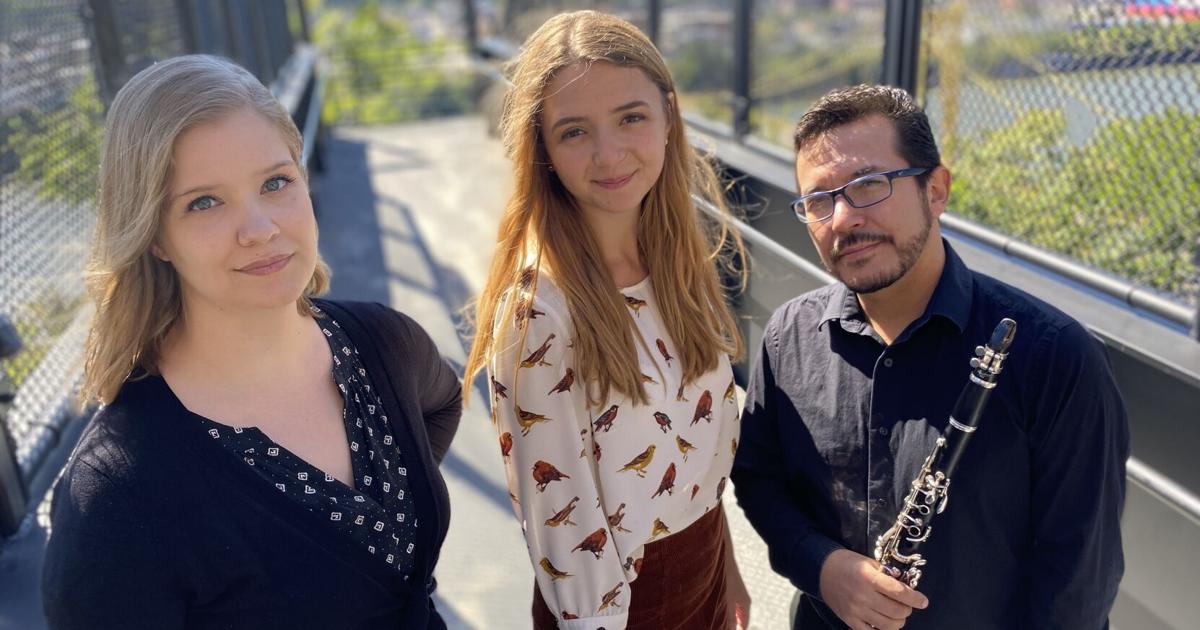 La Grande Halle will present classical folk songs in concert | Local News
JOHNSTOWN, Pennsylvania – This concert will transport you around the world on a journey of listening to folk songs.
Sydney Kaczorowski & Friends will perform "10×10: A Musical Exploration & Discovery" at 2 p.m. Sunday at The Grand Hall on Broad Street, 306 Broad St., in the Cambria City section of Johnstown.
Kaczorowski, accompanied by pianist Grace Burns and clarinetist Luis Orjuela, will perform 10 classic folk songs in 10 different languages.
The concert offers an exploration of rare folk and classical music from several countries in Europe, some of which is not usually performed anywhere else.
Kaczorowski's research and travels have allowed him to discover these pieces and perform them at the highest level.
"After the effects of the pandemic and having had to keep the Grande Halle closed for a while, we were looking to resume concerts, and not only that, but also to present young musicians and local musicians," said Alyssa Wroblewski, program manager of The Grande Halle. "With the opportunity Sydney brought to us through her research and work with these particular pieces, we thought this was really special and something that Cambria City audiences could appreciate. And this music will ring out brilliantly in the Grande Halle, which was designed for vocal music.
Kaczorowski said the concert was particularly meaningful to her because she had no higher purpose as a musician than to share the unique aesthetic of overlooked music, especially one with unexpected origins.
"Not only is this music an indelible part of the classical canon, but it deserves a renaissance – to be celebrated and explored in depth despite the difficulty of the language or its unfamiliarity," she said.
Kaczorowski said the repertoire has roots that go back to folk music, and she thinks there's something special people can take away from it.
"Each piece has its own flavor and story, but the stories and emotions depicted always connect us all," she said.
Kaczorowski graduated from the Mary Pappert School of Music at Duquesne University, with a bachelor's degree in music performance and a master's degree in vocal performance.
While at Duquesne she was a member of the Tamburitzans, a Slavic folk arts ensemble, and participated in the opera workshop, where she performed selections from "Le Nozze di Figaro", "Don Giovanni" , "Die Zauberflote", "Lakme" and "Little Women".
After graduating from undergrad, she became a member of the Mendelssohn Choir of Pittsburgh and made regular appearances with the Pittsburgh Symphony Orchestra.
Internationally, she attended the Bologna International Opera Academy and the Sofia Opera Performing Seminar, where she studied with Bulgarian baritone Peter Danailov.
Kaczorowski recently won first prize at the Balkan Romansiada Vocal Competition, earning him the right to perform in Moscow.
Wroblewski said the show gives the community an opportunity to celebrate their traditional heritage.
"I hope they discover something unique about this story, but I also hope they learn a bit more about these other countries that are neighbors where their ancestors came from," he said. she stated.
Tickets are $22 for adults and $16 for seniors and children.
They can be purchased in advance by calling 814-254-4033 or online at www.GrandHalle.com.
Kelly Urban is a reporter for The Tribune-Democrat. She can be reached at 814-532-5073. Follow her on Twitter @KellyUrban25.