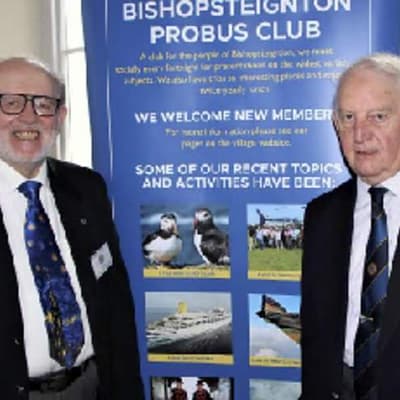 Great Russian Composers | middevonadvertiser.co.uk
Classical music enthusiast John Alrey spoke at the Bishopsteignton Probus Club about great Russian composers, starting with Mikhail Glinka, who was born in 1804 and had only limited musical training.
The first of his two great operas was titled "A Life for the Tsar" and told the story of Russian peasant and patriotic hero Ivan Susanin who sacrificed his life for the Tsar by misleading a marauding party of Poles who were hunting the Tsar .
The work was a great success and John Alrey performed an extract for the Probus Club.
Glinka's second opera was not so well received, he felt discouraged and traveled to Spain and France, dying in 1857.
John informed his audience that Mily Balakirev (b. 1837) created "The Russian Five" composers, who were heavily influenced by the pioneering work undertaken by Mikhail Glinka.
Mily Balakirev mentored two members of The Five, Cesar Cui and Modeste Moussorgski. Nicolay Rimsky-Korsakov (b. 1844), a naval officer, was the most active of the Five with a force in orchestration.
The fifth member was Aleksandr Borodin (b. 1833), a scientist (chemist), who was a pianist interested in composition.
John Alrey played more musical excerpts before talking about Pyotr Ilyich Tchaikovsky (b. 1840), the most popular and successful Russian composer of all time, influenced by Russian folk music.
Among his compositions were 'Romeo and Juliet', 'The Nutcracker' and 'Swan Lake', an excerpt from which was subsequently performed.