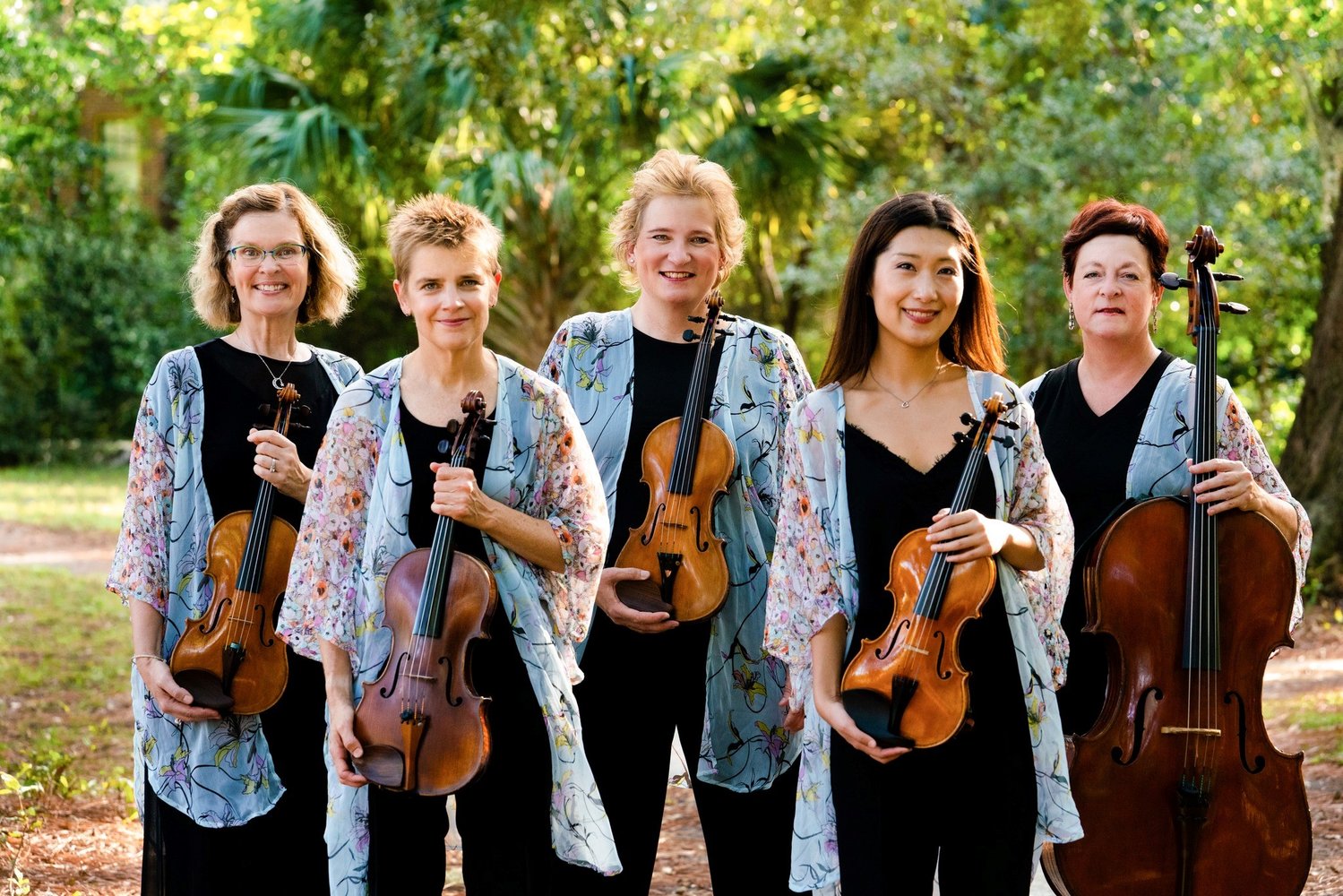 Florida Chamber Music Project will feature music by female composers
The Florida Chamber Music Project will present a concert featuring all-female composers on March 20 — a first for the group. The concert is scheduled for 3:00 p.m. at the Beaches Museum Chapel in Jacksonville Beach. It will be in memory of classical music benefactor Robert Jacoby.
The concert includes "Southern Harmony" by Jennifer Higdon, "Punctum for String Quartet" by Caroline Shaw, "Five Folk Songs in Counterpoint" by Florence Price and "At the Buyer's Option" by Rhiannon Giddens.
"Even though our audience may not be familiar with these pieces, I'm sure they will recognize some of the melodies," said artistic director Susan Pardue. "These composers have a special place in American music that is not always recognized."
All the composers were overachieving in terms of their works and their place in music.
Shaw is a New York-based violinist and singer who won the Pulitzer Prize for Music in 2013.
Rhiannon Giddens is a Grammy and MacArthur Genius Grant winner. She is a founding member of the Carolina Chocolate Drops, of which she is the singer, violinist and banjo player. She was also an actress in the television series "Nashville".
Jennifer Higdon has also won the Pulitzer Prize for Music and won three Grammy Awards.
Florence Price was the first African-American woman to be recognized as a symphonic composer. Many of his works were inspired by folk tunes. She composed more than 300 pieces in the first half of the 20th century.
The Beaches Museum Chapel is wheelchair accessible and has free parking along Pablo Avenue near 4th Street north of Beach Boulevard. Customers are required to wear masks.
The Florida Chamber Music Project was founded nine years ago by violist Susan Pardue. She is accompanied by violinists Patrice Evans, Siyu Zhang and Ann Hertler and cellist Laurie Casseday. All are members of the Jacksonville Symphony.
To purchase tickets in advance online, go to http://flchambermusic.org. Follow Florida Chamber Music Project on Facebook, Instagram and Twitter (@FLChamberMusic).