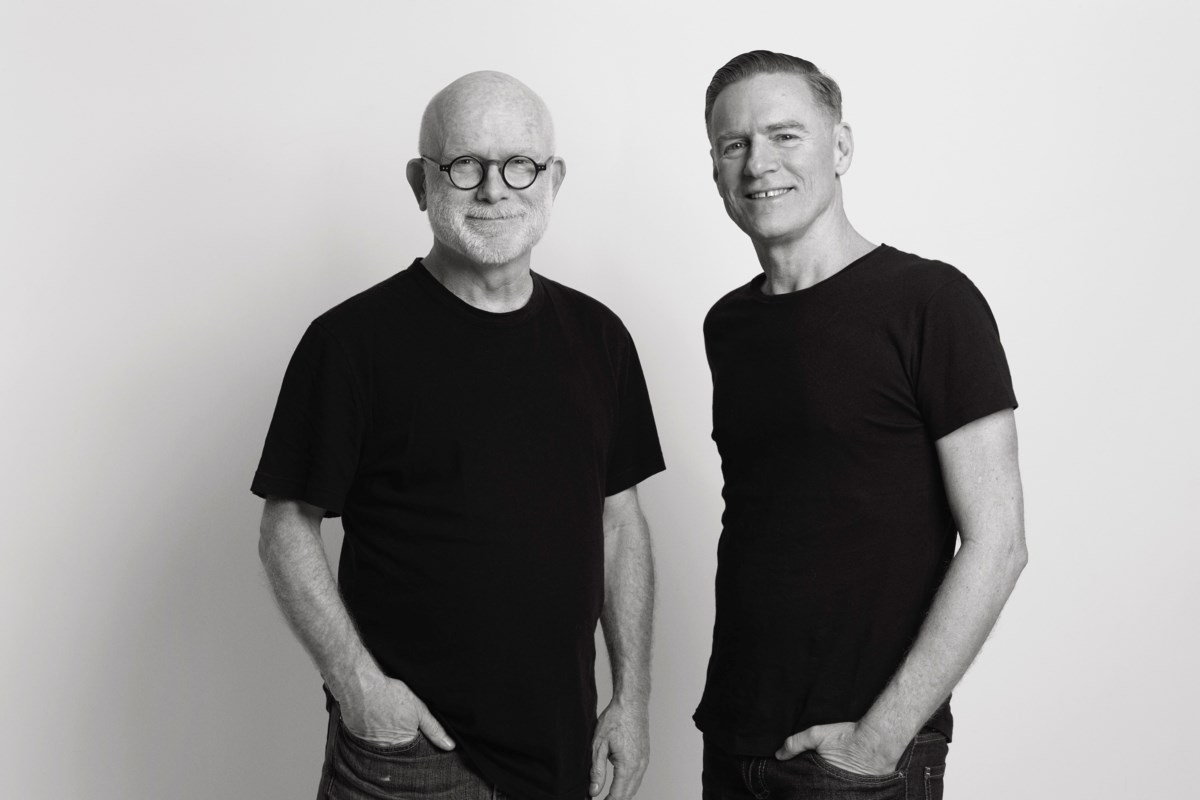 Canadian rocker Bryan Adams to be inducted into Canadian Songwriters Hall of Fame
Adams last played in North Bay on February 17, 2001 at Memorial Gardens
On the eve of his 15th studio album, countless Billboard hits and an illustrious career that spans more than four decades, Canadian rock superstar Bryan Adams has solidified his rank as one of the most world titles of all time – and the most recent inductee to the Canadian Songwriters Hall of Fame (CSHF).
Adams last played in North Bay on February 17, 2001 at Memorial Gardens.
Adams' writing partner Jim Vallance will also be inducted as a songwriter, best known for a catalog of classics written for Anne Murray, Rick Springfield, Joan Jett, Glass Tiger and Heart's What About Love which has been inducted into Canadian Songwriters. Hall of Fame in 2021.


"I'm thrilled to see Jim Vallance get the recognition he deserves, he's a masterful songwriter and an incredible musician," says Bryan Adams.


"Glad to see my name added to the list of songwriters I idolized when I started 50 years ago, and still idolize today – Joni Mitchell, Neil Young and Robbie Robertson, among others – and I'm especially happy to be inducted with my friend and songwriting partner Bryan Adams," says Jim Vallance.


The Canadian Songwriters Hall of Fame will present an in-person gala with presenting partner The El Mocambo, taking place at Massey Hall in Toronto on Saturday, September 24. The bilingual live show will honor Adams, Vallance and the rest of the Class of 2022 inductees with tributes and performances from other Canadian and international stars and recording artists.


"The collaboration between Bryan Adams and Jim Vallance is one of the most prolific musical partnerships in Canadian rock history, and we are thrilled to honor them separately for their incredible talent and craftsmanship as songwriters," said Stan Meissner, Chairman of the Board, CSHF. .
It was a chance meeting with Jim Vallance in a music store in Vancouver that would launch his solo career – and a lifelong friendship and collaboration.


"It was an incredible climb to have had to borrow a bus ticket, to have broken records. It was also the first time I ate boiled cauliflower," says Adams.


Vallance also recalls: "From day one I was impressed with Bryan. It was obvious he had tremendous talent coupled with extraordinary drive."
1983's "Cuts Like a Knife" roared onto the scene with singles including Straight from the Heart and This Time, winning JUNO Awards for Best Male Singer for Adams and Songwriter of the Year for Adams and Vallance.


The follow-up album "Reckless" reached No. 1 on the Billboard and Canadian Albums charts, producing another string of Adams-Vallance hits, including the duo's first Billboard Hot 100 No. 1 single, Heaven; classic SOCAN and #1 mainstream rock, Run to You; and all-time favorite, nostalgic Summer of '69.


Adams' songwriting includes 1991's (Everything I Do) I Do It For You (written with Robert "Mutt" Lange and Michael Kamen), which won a Grammy Award for Best Song Written for Motion Picture. The song is among Adams' countless No. 1 hits, including Have You Ever Really Loved a Woman, All for Love, Please Forgive Me, Don't Give Up, Can't Stop This Thing We Started, Thought I'd Died and Gone. to heaven, and let's have an unforgettable night. Many of his songs have been in feature films, earning him three Oscar nominations and five Golden Globe nominations throughout his career.


In 2018, Adams and Vallance reunited to collaborate on the music and lyrics for Pretty Woman – The Musical, which broke Broadway records and is now touring the world. Meanwhile, Adams is set to release her 15th studio album "So Happy It Hurts" on March 11 and will embark on a world tour in 2022.


Just before this release, Adams has also just released his own versions of the songs from "Pretty Woman – The Musical".


The Canadian Songwriters Hall of Fame (CSHF) honors and celebrates Canadian songwriters and those who have dedicated their lives to the legacy of music; and works to educate the public about these accomplishments.
Watch Bryan Adams sing Summer of '69 below.