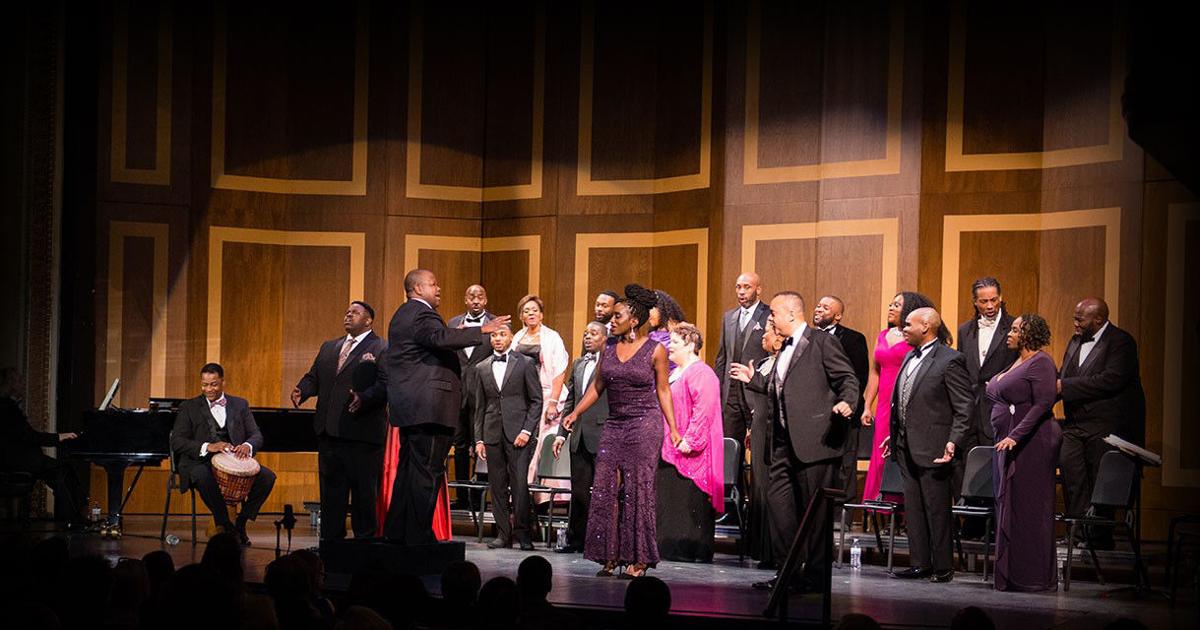 American Spiritual Ensemble reveals the spellbinding genius of American Negro Folk Songs | Arts and Theater
When: Wednesday, January 26, 2020, 7:30 p.m.
Where: Kannapolis Performing Arts Center
Tickets: $25 adults/$15 youth (under 18); Discounted rates available for groups of 20 or more.
https://bit.ly/AmericanSpiritualTogether
Donate to the Arts Council of Cabarrus: Help keep art alive in our community with a donation of any size. Visit cabarrusartscouncil.org/support/how-to-donate
Discovery Days – Cabarrus County Public Library, Concord – Wednesday, December 29 through Thursday, December 30, 9 a.m. to 8 p.m. Come anytime during these three days for quick and easy STEAM activities. We'll learn about famous scientists, create art, and play with math and geometry. Recommended for families; free and without registration. Concord Library Children's Room, 27 Union Street North, Concord. For more information, see Library System – Discovery Days (CON) (activecalendar.com).
Pottery Wheel Class for Beginners – Paint Your Heart – Tuesday, January 4, from 7 p.m. to 8:30 p.m. Adults and children aged 8 and over Cost $55. Includes 2 projects, 2 days of fun… 5 places per session. All inclusive. As of 1st class date: Wheel instruction and time. Make 2, bowls or cups Throw, lift and clean to start again. 2nd pass for glaze then departure for final firing. (Prem. Ice cream not included). Be sure to wear clothes to get dirty. Buy 2 tickets, use code Buy2Get10 to get 10% off your order. Classes are non-refundable. But with 48 hours notice, move to another date. For registration information, see https://www.eventbrite.com/e/beginners-pottery-wheel-class-adults-and-kids-8-tickets-202679388507?aff=ebdssbdestsearch.