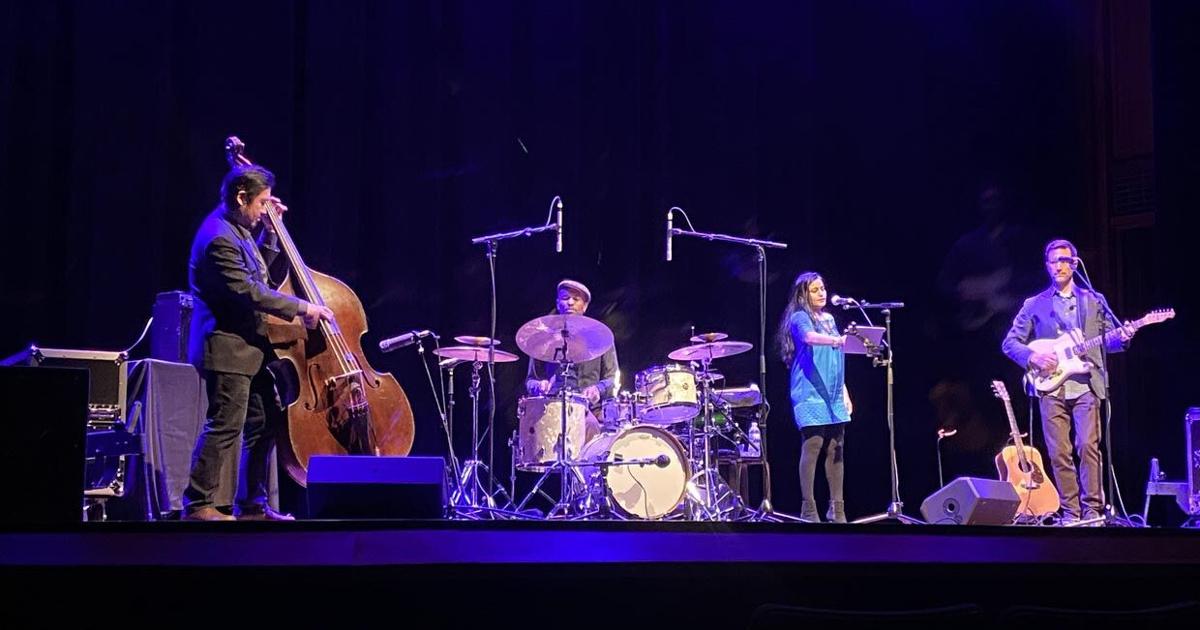 American Patchwork Quartet reinterprets American folk songs | News
LEWISBURG — The four musicians of the American Patchwork Quartet returned to the stage after their salute to answer the call for an encore from their audience.
American Patchwork Quartet (APQ), a group that reinterprets old American folk songs, performed Sunday at Bucknell University's Weis Center for the Performing Arts, receiving a standing ovation and an encore.
"You know, after rescheduling this performance a few times due to COVID, we're really happy to finally have them here and kick them off on their international tour as well," said Johanna Kodlick, director of operations at the Weis Center.
Prior to the show, audience members said they looked forward to the band's reinvention of music.
"I was curious about the traditional roots," said Bucknell psychology professor Andrea Halpern. "Folklore is something that I think people only know about in bits and pieces now. I was interested to see what range of folklore they were going to bring to the table.
The crowd was obviously delighted, with many cheers of support for the musicians as they performed their setlist. Along with the encore of "This Land is Your Land," APQ played 13 selections, including "Cuckoo Bird" and "The Devil's Nine."
"All four are masters of their craft," said Kip Flock, a Danville resident who attended the event with his wife, Judy. Paul Mauger of Lewisburg shared a similar sentiment.
"I thought it was very energetic. I thought the music was very interesting. It was a different approach to some folk music," he said.
Prior to the start of the show, audiences were invited to view an opening video of University faculty and staff sharing their families' experiences with immigration, a major theme of the APQ performance.
As noted by Kodlick, this show is the band's last for some time in the United States. Soon they will travel to Dubai for the World Festival, the band's guitarist Clay Ross announced towards the end of the show.